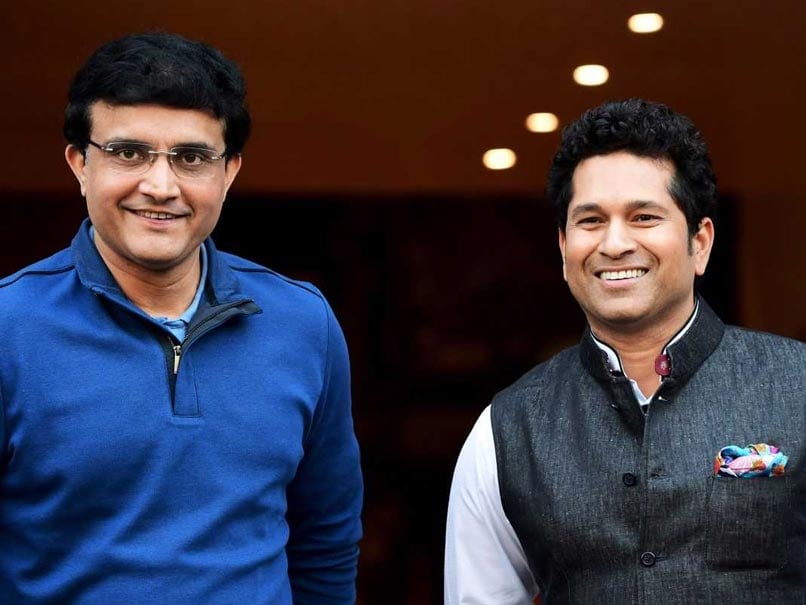 Sachin Tendulkar and Sourav Ganguly are expected to attend the FIFA U-17 WC final.
© AFP
A host of Indian sportspersons including cricket icons Sachin Tendulkar and Sourav Ganguly are expected to attend the FIFA U-17 World Cup final at Kolkata on October 28. "I will be there for the final," Ganguly, one of the brand ambassadors of the World Cup along with Tendulkar, said in Kolkata. The FIFA local organising committee said Tendulkar is also expected as he too is an ambassador with online partners of the event. As of now, the LOC has confirmed that FIFA president Gianni Infantino, AIFF supremo Prafful Patel and West Bengal Chief Minister Mamata Banerjee will be present for the final. There will also be the FIFA Council members with their meeting slated on the eve of the final.
England thrashed three time champions Brazil 3-1 here while Spain defeated Nali by an identical margin in Mumbai for an European final on October 28.
FIFA lauded India for delivering a hugely successful Under-17 World Cup, both in terms of quality of football as well as organisation, and said that the country seems capable of hosting bigger global tournaments in the future.
Addressing a press conference, along with All India Football Federation President Praful Patel, FIFA Head of Competitions Jaime Yarza said the infrastructure provided for the first ever FIFA tournament was world-class and all the teams were happy with the organisation.
"The figures speak of themselves, it is going to be the most attended U-17 World Cup. On the field, the matches were of high quality, played in high speed and technically also it was of high class. It has been a fantastic tournament and India has delivered it. It shows that India is a football nation in every sense," Yarza said.
India is well on course to becoming a landmark debutant host for the FIFA under-17 World Cup as the twin records of spectator attendance and number of goals scored are set to be re-written in the ongoing edition.
0, 4The total number of spectators, who turned up at the six host venues across the country, currently stand at 12,24,027, a mere 6949 less than the earlier attendance of 12,30,976 set in the first edition of the tournament in China in 1985.