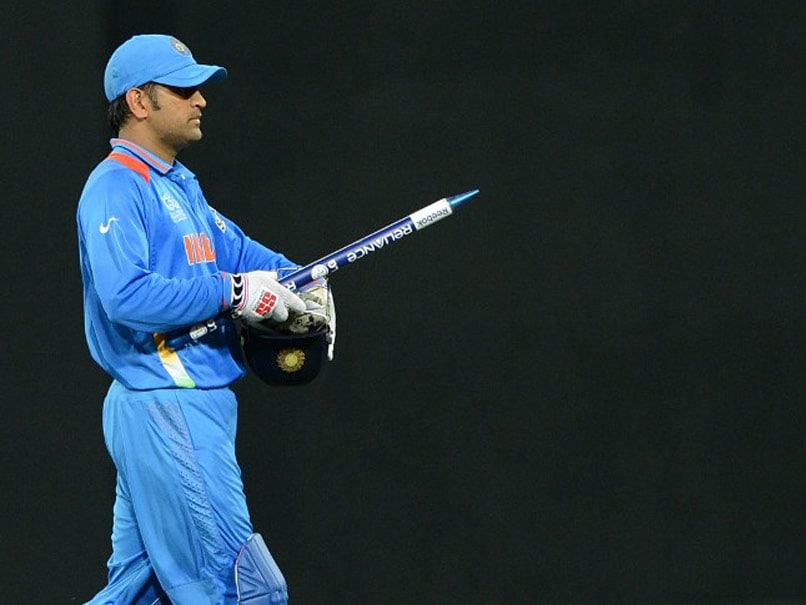 Dhoni has proved time and again that he is the best gloveman in the business.
© AFP
Mahendra Singh Dhoni is an absolute boss when it comes to finishing matches with his power-packed batting, or his glove work behind the stumps. Be it under-arm flick without looking at the stumps or whipping the bails off in a flash or planning for a wicket, Dhoni has proved time and again that he is arguably the best gloveman in the business.
 
A video on Facebook gives us a great example of his versatility.
Among the many variants now is the 'slow motion stumping' in the second ODI between India and the West Indies.
 
Dhoni tried to tease West Indies captain Jason Holder with his 'slow motion' stumping to end his innings during the second ODI at the Queen's Park Oval in Port of Spain.
 
Chasing a mammoth total of 311 in 43 overs, the West Indies were way behind the target and it was almost out of the reach of the hosts. But, skipper Holder and Roston Chase put up a 42-run partnership to provide some respectability to the total.
 
Holder lost patience, charged down the wicket and was stumped. More than the wicket, it was the way in which Kuldeep Yadav foxed him and Dhoni got rid of Holder that put smiles on the faces of Indian fans.
 
Dhoni has 96 ODI stumpings to his name and is the second wicket-keeper in the ODIs to reach that number. The former India captain is just three behind Sri Lanka's Kumar Sangakkara, who is on top of the list with 99 victims.
 
Dhoni, who hung up his Test boots in 2014, also has 38 stumpings in 90 Tests.