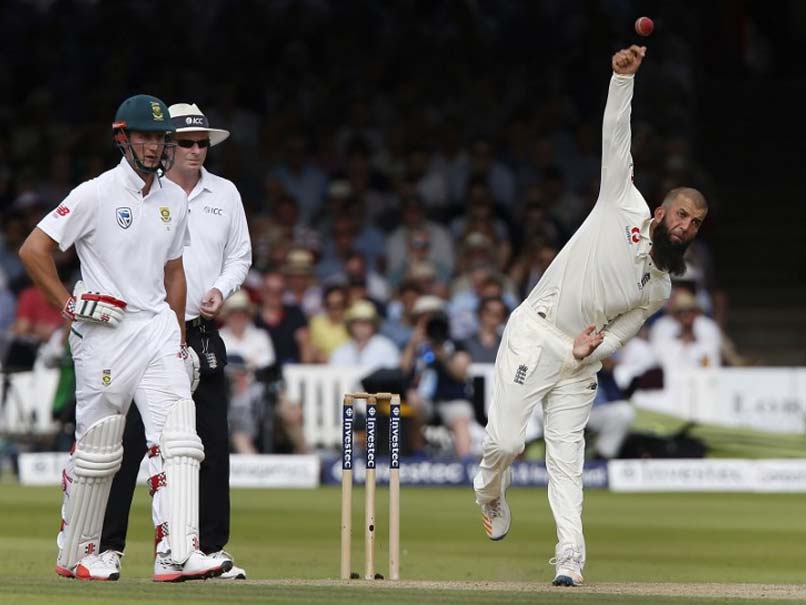 Moeen Ali took a hat-trick vs South Africa in the 3rd Test.
© AFP
England cricketer Moeen Ali became the latest target of trolls after he asked his Twitter followers to bid for his drawing for a charity. The all-rounder's portrait of Sir Viv Richards was to be auctioned by Cricket United, a cricket charity awareness campaign that raises money for the Professional Cricketers' Association. As soon as Moeen tweeted his drawing, some of his followers criticised him for apparently defying the traditions of Islam. "Please do support @CricketUnited and bid on my drawing of Sir Viv to support @PCA @Chance2Shine @LordsTaverners," Moeen had tweeted, sparking off heated exchanges between his followers.
Bro painting is not allowed in Islam. U can try something else to raise funds. Ur intentions r clean but avoid haraam ways 4 noble causes

— mohammad umair (@umairdotansari) July 31, 2017
Moeen also received tweets of support from several fans.
Keep up the good work. Ppl who are giving lectures on painting being haraam wont even be praying 5 times a day. Btw congratz on ur hattrick.

— Ali G (@aly_aly_aly) August 1, 2017
Yes, we will support you in every field..@MoeenAli you are Great MUSLIM and Gr8 Person ever in English Sport

— HAMZA KHAN (@hkhanCr77) July 27, 2017
The bearded Ali, a 30-year-old off-spinning all-rounder, is one of the most high profile practicing Muslims in British public life.
Moeen believes English cricket is missing a trick by not reaching out to more potential players from Britain's Asian communities.
Moeen's hat-trick sealed England's 239-run win in the third Test against South Africa at The Oval on Monday.
He is the leading bowler on either side with 18 wickets -- including a 10-wicket haul in England's series-opening win at Lord's where he also made 87.