Story Progress
Back to home
Diana Edulji Promises to put BCCI's house in order
Former Indian women's cricket team skipper Diana Edulji was on Monday named as one of the four administrators to run the BCCI.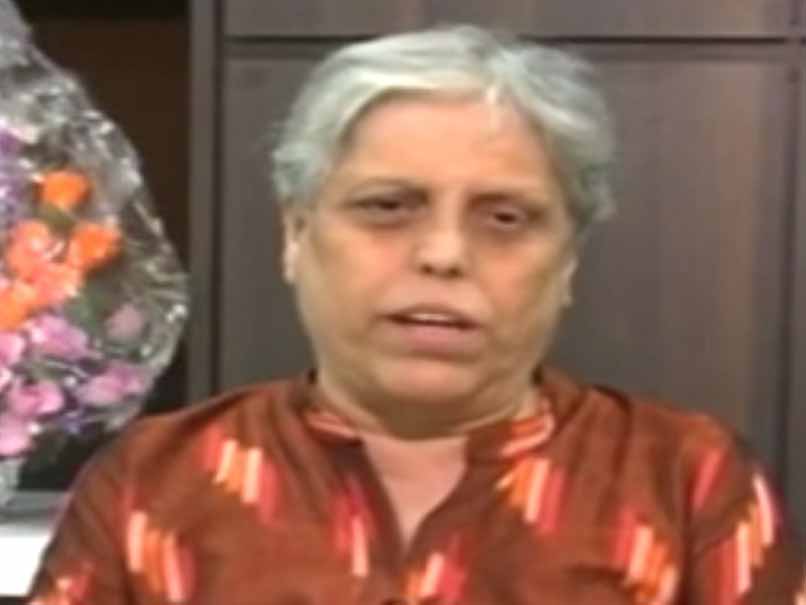 Diana Edulji vowed to put BCCI's house in order
© NDTV
Highlights
Diana Edulji vows to put BCCI's house in order

Edulji has been named as one of the four administrators to run BCCI

Edulji is a former captain of the Indian women's cricket team
Former Indian women's cricket team captain Diana Edulji, who was on Monday named as one of the four administrators by the Supreme Court to run the daily affairs of the Board of Control for Cricket in India (BCCI), vowed to put the scandal-plagues body's house in order. Edulji, along with former Comptroller and Auditor General (CAG) Vinod Rai, IDFC Managing Director Vikram Limaye and historian Ramachandra Guha will now take charge of the BCCI, a few weeks after the board's president Anurag Thakur and secretary Ajay Shirke were removed by the top court following their inability to implement the Justice Lodha Panel reforms in toto.
"The first step we have to take is to get the house in order," Edulji, who played 20 Tests and 34 one-day internationals for India between 1976 and 1993, said Edulji.
"Let's hope we can bring justice and bring BCCI back to its glorious days," added the 61-year-old, saying it was time for Indian cricket to "look ahead" after years of turmoil.
The Supreme Court's appointment of the panel, headed by former government auditor Vinod Rai, was the latest development in its BCCI shakeup.
The board has been embroiled in a series of scandals, including accusations of corruption in the Indian Premier League (IPL) and a betting scandal involving an IPL team linked to its former head Narayanaswami Srinivasan.
Charges of corruption and nepotism dented the BCCI's image in recent times, leading many activists to urge India's top court to intervene to reform the privately-run organisation.
Edulji, who joins prominent historian Ramachandra Guha, Mumbai-based banker Vikram Limaye as well as Rai, on the new administrative body, said it was unclear how long the four would be in place.
"Until we get the house in order, BCCI elections are done and everything (with) the state associations. Until the orders of the Supreme Court are implemented then only we will know."
Their exact titles were expected to become clear when the group meets for the first time in Mumbai on Tuesday.
Edulji added it was a "great honour" to be selected but that she was "a bit surprised" to be the only cricketer in the group, pledging to work hard to improve all aspects of the game.
The Parsi is one of India's most-decorated women cricketers. As a left-arm orthodox bowler she collected 63 wickets in Tests and 46 in ODIs during an illustrious career.
Edulji said one of her focuses would be on growing the women's game.
"I hope I can bring something that women's cricket can progress definitely, popularise the game, play more cricket and have a lot more international exposure," she said.
(With inputs from AFP)
Topics mentioned in this article