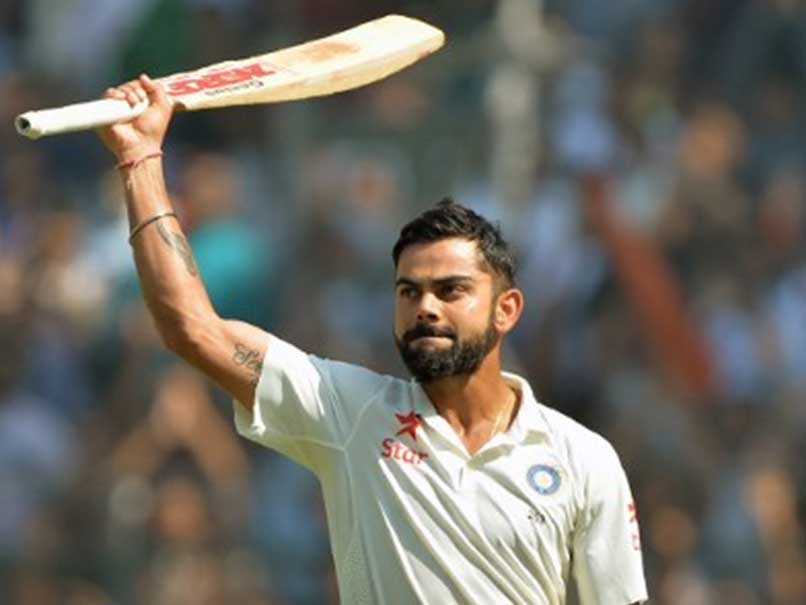 Brendon McCullum said that Virat Kohli operates at high intensity on a consistent basis.
© AFP
Former New Zealand skipper Brendon McCullum feels the game of cricket is lucky to have a superstar like Virat Kohli. McCullum, who retired from international cricket earlier this year, said India's Test skipper had made an impact in all three formats of the game. Kohli has been in sensational form in 2016 and led India from the front in Test cricket. The 28-year-old became the first Indian captain to score three double tons, as India won the five-match series against England 3-0 earlier this week.
"He's an out-and-out superstar and he plays the game in the right way - he plays it hard on the field but he never really crosses the line, unless challenged in a different way. But he's an absolute superstar and I think the game is lucky to have him," Baz told cricket.com.au.
McCullum also highlighted how Kohli has changed the game with his new brand of cricket, which involves high intensity and fitness levels.
"If we look at Indian cricket over a period of time, they've always been immensely talented, but just with the high intensity he operates at on a consistent basis, he's taken that to a new level through his professionalism and his fitness. And I think you've seen a whole raft of cricketers since he's come on as captain as well really take that in their stride, and the IPL has been a catalyst for that as well."
The Delhi batsman is now second in the ICC rankings for Test batsmen and continues to top the ODI and T20I lists. Come Friday, Virat will have a chance to further close the gap on Steve Smith as India and England collide in the fifth and final Test of the series in Chennai.