Story Progress
Back to home
Closer India-Pakistan Cricket Ties Needed For Reviving Asian Bloc: PCB
"The Asian bloc can be revived in world cricket and made infuential again but first Pakistan and India need to work on the same wavelength," PCB chairman Shahryar Khan said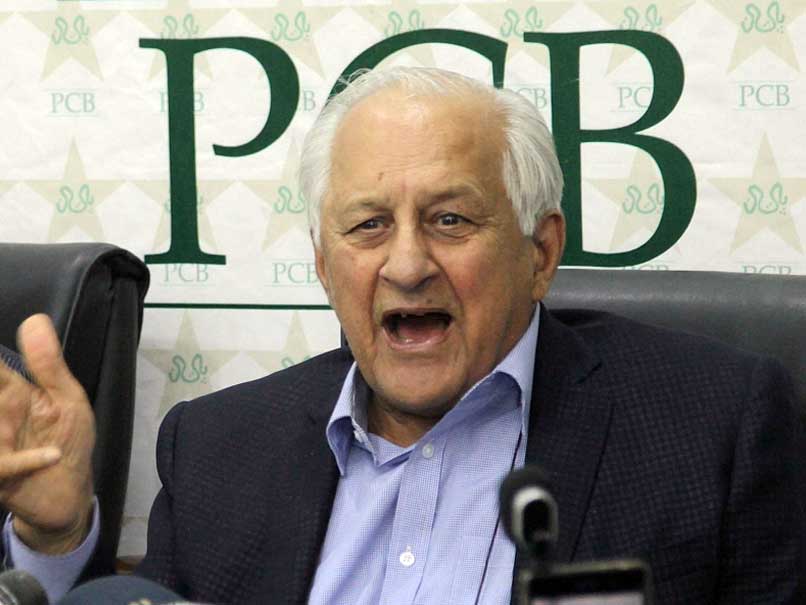 Shahryar Khan said strained relations between India and Pakistan have weakened the Asian bloc.
© AFP
Highlights
PCB chief Shahryar Khan has called for closer Indo-Pak cricketing ties

Khan said that Asian bloc in world cricket can be revived again

India and Pakistan's relations have reached a new low in recent months
Pakistan Cricket Board (PCB) chairman Shahryar Khan has called for closer cricketing ties between India and Pakistan in order to revive the Asian bloc in world cricket.
Returning home from Colombo after chairing the Asian Cricket Council (ACC) metting, Khan said closer ties between the two countries' cricket boards will help in making the Asian bloc influential again.
During the ACC meet in Colombo, Khan didn't have any one-to-one meeting with officials of the Board of Control for Cricket in India (BCCI) regarding the resumption of bilateral series between the two arch-rivals.
"The Asian bloc can be revived in world cricket and made infuential again but first Pakistan and India need to work on the same wavelength," Khan said.
"In the past when Pakistan and Indian cricket boards worked closely together the Asian cricket nations contributed a lot to world cricket and carried a lot of clout in the ICC. This also led to the World Cup being jointly hosted in the subcontinent and South Asian region and more revenues being generated from cricket broadcasting," Khan recalled.
The former career diplomat blamed the strained relations between India and Pakistan for the weakening of the Asian bloc.
The PCB chief was confident that given the strong base of cricket in Sri Lanka and Bangladesh and with Afghanistan coming up strongly, the Asian bloc could be revived to become a strong influence in world cricket even though there was no doubt that India had become a strong cricket nation because of its big market for the game.
"But first India needs to resume playing with Pakistan at a bilateral level. Because even in the past it was Pakistan and India which led the Asian bloc with their cooperation and joint planning and working."
Khan also admitted that the big three concept of governance and revenue distribution had led to the ACC losing its strength in recent years.
Khan was, however, confident that the ACC would be able to host a world class Asia Cup in 2018 with the cooperation of all the member boards.
Promoted
"The PCB believes that politics and sports should be kept apart and we are always ready for talks on bilateral series. But it is also a fact that whenever bilateral cricket is revived Pakistan will be the hosts and not India as they owe us two series."
(With inputs from PTI)
Topics mentioned in this article
Cricket
BCCI
Pakistan Cricket Board