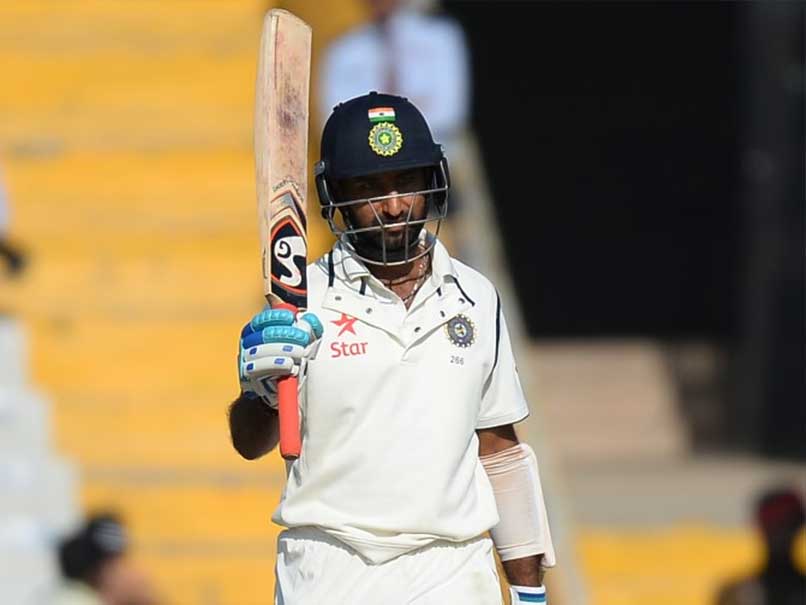 Cheteshwar Pujara is keen to make a mark in the T20 format
© BCCI
Cheteswar Pujara, who along with Wriddhiman Saha led Rest of India to a title victory against Gujarat in Irani Cup, is keen to make a mark in the shortest format of the game and has set himself a task of forcing people to take notice of his prowess in the limited overs cricket."I definitely want to make a mark in that particular format. I have done well in T20 matches. I played in DY Patil T20 tournament (in Navi Mumbai) and got a hundred and two fifties. I am very confident that I can play well in other formats of the game," said Pujara.
Pujara is a permanent member of the Indian Test set up but has not been seen in the same light in the limited overs, especially in the T20 format. Pujara feels that through Indian Premier League (IPL) he can again show his prowess of scoring quickly and look forward to play in the cash-rich league.
"I am looking forward to play in IPL. I have prepared well, especially when it comes to T20, I have more number of shots. I did well in the DY Patil T20 trophy.
So probably I will play in domestic T20 tournaments (Syed Mustaq Ali Trophy). If I play well, surely there will be an opportunity. "I just will have to keep playing other formats and keep scoring runs and probably I will have to wait for my opportunity. I am improving, playing more shots and playing with higher strike rate. So probably that's (stamped as a Test specialist) just the tag, a perception that will change in time to come," he remarked.
Looking ahead to continue his Test career, Pujara said Australia - who will play four Tests after the one-off Test played by Bangladesh in India - was likely to offer a big challenge to the home team who are ranked no. 1 in the world.
"We have five Tests - one against Bangladesh and four more against Australia - which will be crucial for the Indian team. We have been playing good cricket and it will be a challenging task for us."
Reminded about the 4-0 whitewash suffered by the Aussies on their previous visit to this country in 2014, Pujara said the same players had gained experience of playing on Indian pitches and are likely to be better prepared.
"That (2014) was a different time; they did not have an experienced team. Most of them did play in that last series and they know what to expect from Indian pitches and will be well prepared."
"At the same time we have been playing very good cricket and when it comes to Tests we did really well in 2016. Our fast bowlers and spinners did really well against England and our lower order contribution, which I keep saying, did help us win the (Test) series (4-0) against England," he added.
(With inputs from PTI)