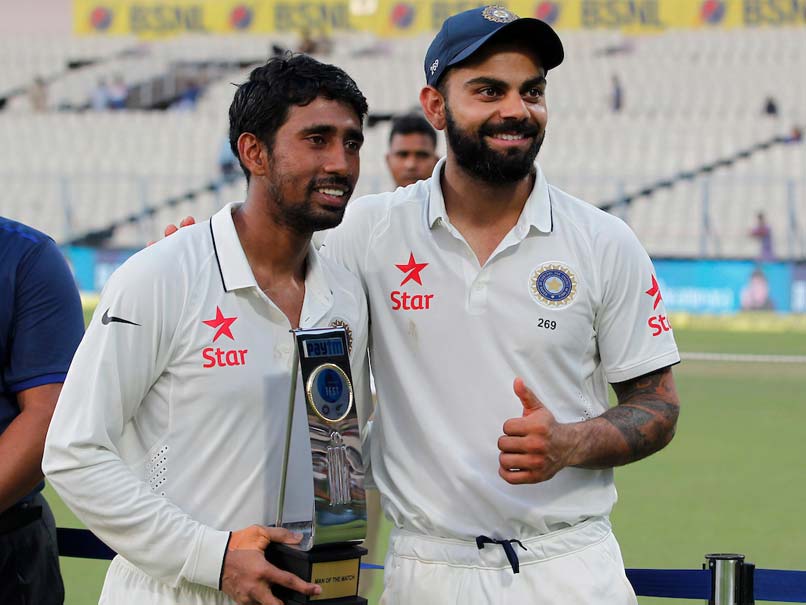 India's Test skipper Virat Kohli has always backed Wriddhiman Saha.
© BCCI
Saha, who is India's first-choice wicketkeeper in Test cricket, developed a strain in his left thigh during the second Test at Visakhapatnam and was advised rest as a precautionary measure by the team doctor.
The team management persisted with Patel for the final three Tests against Alastair Cook's men as Saha failed to recover from his injury.
The Gujarat stumper impressed with the bat in the three matches he played against England after Saha was ruled out with an injury following the second Test at Visakhapatnam.
"There is no competition with him (Parthiv). I like to cash in on my chances. I am not in any competition with anybody," Saha told reporters in Kolkata.
"Parthiv has played well and the team has won so it's good. Now when the selection will happen the picture will be clear. I don't think about it. Parthiv is also trying to come back into the fold, so whatever selectors will feel right is right," the 32-year-old added.
(With inputs from PTI)