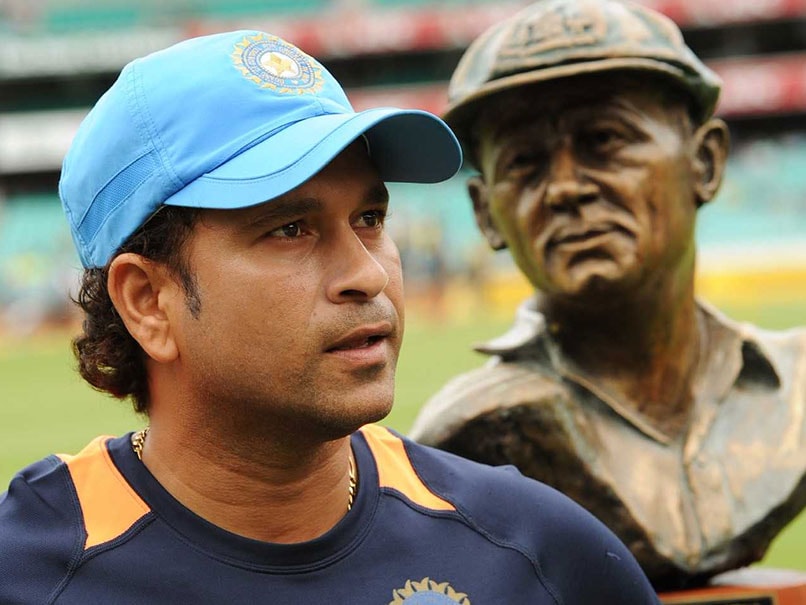 Lee has played a lot of cricket against India and against Tendulkar.
© AFP
Sachin Tendulkar, with 34347 international runs and 100 centuries to his name, has dominated the cricket field for more than two-and-a-half decades. Thousands of fans used to throng the stadiums just to get a glimpse of the most worshiped cricketer in the world. But former Australia fast bowler Brett Lee however thinks he has discovered Tendulkar's 'biggest fan'. Lee took to Instagram and uploaded a picture. "Hey @sachintendulkar I think I have found your biggest fan! 1 Proud supporter for sure. I promised him I would show you so here it is #ink," the post read.
The fan got Tendulkar's image inked on his chest and Lee, while taking his picture, promised the fan that he would show his picture to Tendulkar.
Lee has played a lot of cricket against India and against Tendulkar.
In 12 Tests against India, Lee has claimed 53 wickets, including two five-wicket hauls.
Lee has also played 32 ODIs against India, claiming 55 wickets. The Australian has four 5-wicket hauls to his name.
Lee, who retired in 2012, played 221 ODIs and 76 Test matches for his country. He has 380 wickets in ODIs and 310 in Tests.
Tendulkar has played 39 Tests against Australia in his career, scoring 3630 runs at an average of 55.00. The batting icon has 11 centuries and 16 half-centuries to his name against the Aussies.
In ODIs too, Tendulkar dominated Australia with his power-pack batting. He has 3077 runs in 71 ODIs at an average of 44.59, including nine centuries.