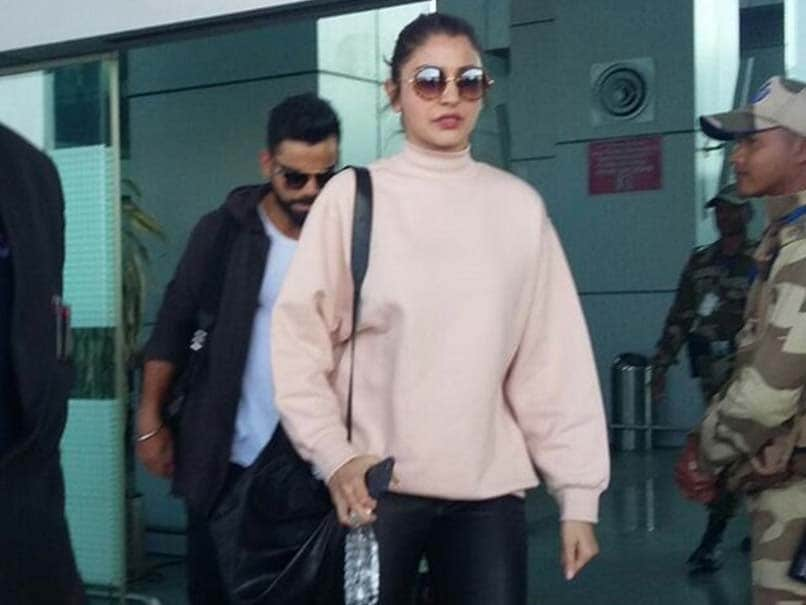 Virat Kohli expressed his anguish at the mass molestation incident in Bengaluru.
© AFP
New Delhi:
India Test captain Virat Kohli and Bollywood actor Anushka Sharma have expressed their anguish at the mass molestation incident on New Year's eve in Bengaluru. The duo issued separate statements on Twitter, condemning the incident.
Kohli said that those who watched in silence when women were being molested on the streets on New Year's eve have "no right to call themselves men" and that he feels ashamed to be a part of such a society.
"What happened in Bangalore is really really disturbing. To see something like that happening to the girls and for people to watch and not do anything about it is a cowardly act. Those people have no right to call themselves men," Kohli, who has actively aired his views on social issues in recent times, posted two video clips on Twitter expressing his views on the incident.
"I would like to ask a question, God forbid if something like that happened to someone in your family, would you stand and watch or would you help? These things are allowed to happen because people stand there and watch it and they are absolutely fine with it. That's why these things happen to a girl," the Indian batting talisman commented.
"Just because she is wearing short clothes. It's her life and it's her decision, her choice and for men to accept that it is an opportunity to get away doing this and men in power defending it is absolutely horrible."
Women were subjected to harassment by hooligans on New Year's eve in Bengaluru, triggering widespread outrage throughout the country.
"The fact that these things are in certain people's heads and is acceptable to a certain degree, it's disturbing and it's shocking and I am ashamed to be a part of that society," Kohli stated.
"I think we need to change our thinking, treat men and women in the same way, be respectful, and treat women with some compassion and put yourself in that situation and think what if we were the family members of those girls. How would we feel about it?," he signed off with a question.
Watch video:
This country should be safe & equal for all. Women shouldn't be treated differently. Let's stand together & put an end to such pathetic acts pic.twitter.com/bD0vOV2I2P

— Virat Kohli (@imVkohli) January 6, 2017
Change your thinking and the world will change around you. pic.twitter.com/FinDIYv2aV

— Virat Kohli (@imVkohli) January 6, 2017
Meanwhile, in an emotional Twitter post, Bollywood actor Anushka Sharma also spoke out against the incident, saying, "Women get molested in a crowd. Bystanders watch, no one steps to help. Senseless people comment on women's clothes and say the cause is late nights (sic)."
"In all this I wonder - why did bystanders do nothing? Whoever stood and watched, is as much at fault as perpetrators. Because the collective conscience of the people could have stopped this from happening," she lamented.
"So it is not just those men but also us, as a society, that failed on that night," Anushka added.
She ended her post by asking people to teach their children to respect women, instead of making their sons feel more entitled.
"Teach your kids to respect women instead of making sons feel more entitled and important. The world will make them feel that anyway. So save your sons from turning into such beasts. And spare us the grief," she wrote.
(With inputs from PTI)