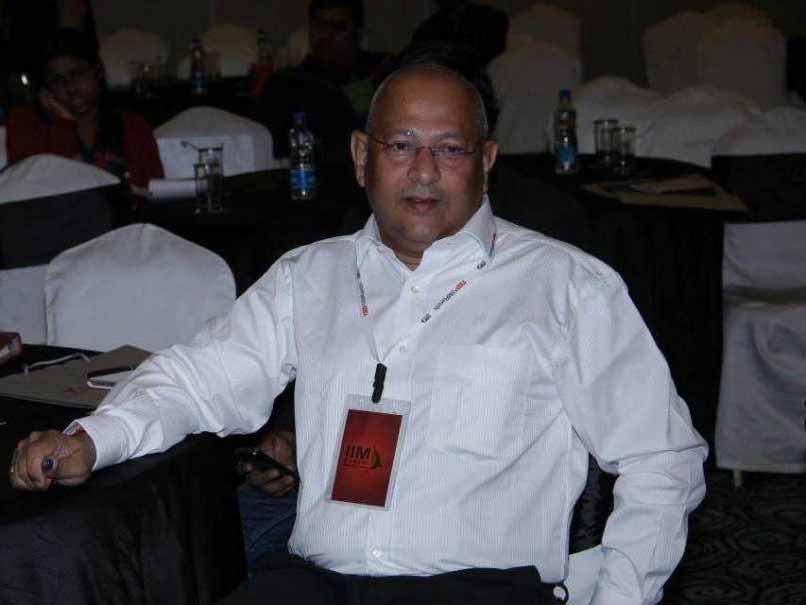 Amitabh Choudhary said the BCCI members had reduced their reservations from 7 to 4 points.
© AFP
The Board of Control for Cricket in India (BCCI) continued its delaying tactics by raising objections to some of the reforms recommended by the Lodha Committee. The Indian board, in a special seven-member panel meeting held on Saturday, objected to four reservations it has about the implementation of the Supreme Court order -- these included the one state one vote policy, three members selection committee, cooling off period for office bearers and powers given to the function of professional and officials by Justice Lodha in his recommendations.
One point that BCCI staunchly demanded was the segregation between office-bearers and paid professionals. The post of an honorary secretary, which currently Amitabh Choudhary holds, at times directly clashes with Chief Executive Officer (CEO) Rahul Johri.
The age cap of 70 years, however, didn't figure in the list of four points given by the BCCI.
"We have been able to reduce our reservations from seven to four points. One of the points is the dynamics involving powers and functions between office-bearers and professionals. That needs a review. That's the view of special committee," Choudhary told reporters.
In earlier regimes, the president, secretary and treasurer wielded a lot of power being executive functionaries with the supreme authority in decision making -- both administrative and financial.
However, the Lodha reforms have suggested a lot of power being rested with the CEO.
Johri, in fact, had once convened a selection committee meeting at the behest of the Committee of Administrators (COA), something that didn't go down well with the former Jharkhand top cop.
While Chaudhary has been convening meetings after that but there was lot of tension in the BCCI as it is the secretary, who has been the convenor of selection committee meetings.
On CoA's insistence, Johri has also been a part of a core group that dealt with the Anil Kumble-Virat Kohli controversy leading to former stepping down from his post.
On One State One Vote, Choudhary said: "The special committee humbly considered all aspects of it and thought that the order putting into effect 'One State One Vote' may be reconsidered with a view that the present members of the BCCI continue to remain members at the same time enroll new members from the new members following due procedure so that's our present prayer to the SC."
The BCCI on June 27 created a seven-member committee to look into the implementation of the Lodha Panel reforms. Indian Premier League (IPL) chairman Rajeev Shukla was named the head of the committee while former India captain Sourav Ganguly, BCCI treasurer Anirudh Choudhary and acting secretary Amitabh Choudhary were named in the panel, whose mandate was to identify critical points in implementation of the Justice RM Lodha committee recommendations.
(With PTI Inputs)