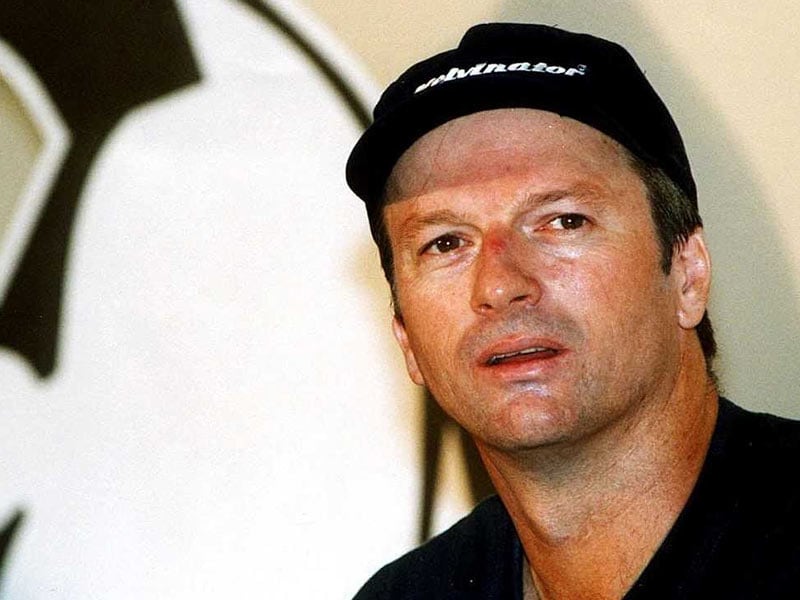 Former Australian skipper Steve Waugh expressed disappointment at the ball-tampering row
© AFP
Australian cricket legend Steve Waugh on Tuesday spoke out against the actions of the country's Test side in Cape Town in relation to the shocking ball-tampering scandal. "Like many, I'm deeply troubled by the events in Cape Town last week and acknowledge the thousands of messages I have received, mostly from heartbroken cricket followers worldwide. The Australian cricket team has always believed it could win in any situation against any opposition, by playing combative, skilful and fair cricket, driven by our pride in the fabled Baggy Green," Waugh said in a statement published on his Facebook page.
Expressing disappointment over the turn of events, Waugh said, "I have no doubt the current Australian team continues to believe in this mantra, however, some have now failed our culture, making a serious error of judgement in the Cape Town Test Match."
Waugh also shed light on the need to urgently revisit the Spirit of Cricket document originally created by the Marylebone Cricket Club (MCC) in 2003. "In 2003, we modified the Spirit of Cricket document originally created by the M.C.C., to empower our players to set their own standards and commit to play the Australian way. We must urgently revisit this document, re-bind our players to it and ensure the Spirit in which we play is safeguarded for the future of the sport, and to continue to inspire the dreams of every young kid picking up a bat and ball and for every fan who lives and breathes the game.
"A focused and balanced perspective is needed in the condemnation on those involved in this, with a clear and critical consideration to the social impact and mental health of all players. I will support all positive action to ensure an outcome for the betterment of the game, regaining the trust and faith of every fan of cricket," Waugh added.
On the third day of the third Test, Australia's Cameron Bancroft was caught on camera using what is believed to be a tape before attempting to hide the object down the front of his pants moments before the umpires seemingly inquired about the contents of his pockets.
Television footage later showed Bancroft rubbing the ball and then seemingly putting an object back in his pocket.
As soon as the incident was shown on the giant screen, the player was questioned in the presence of his captain Steve Smith by the two on-field umpires Richard Illingworth and Nigel Llong.
The on-field officials along with third umpire Ian Gould and fourth umpire Allahudien Palekar later charged Bancroft.