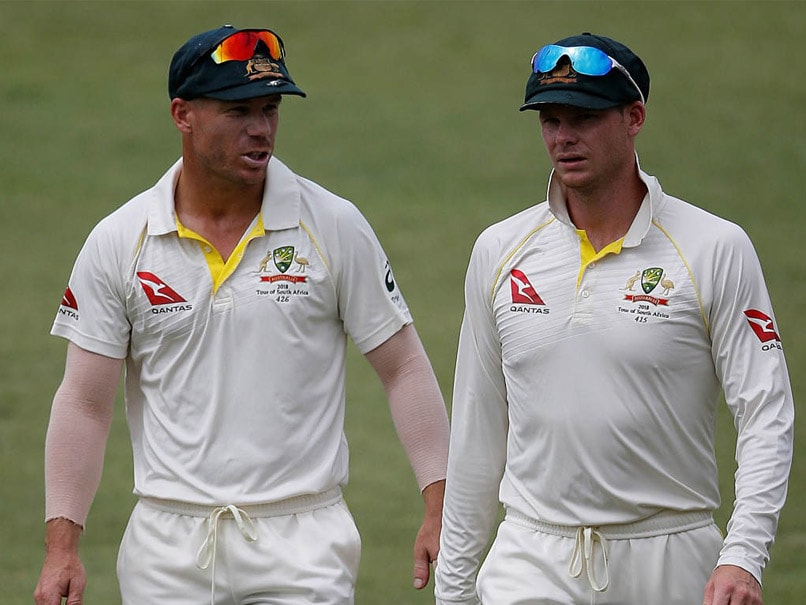 Ball-Tampering Row: Steve Smith and David Warner have been banned for a year by Cricket Australia.
© AFP
A damning statement made by Daryl Harper points to Steve Snith and David Warner being involved in unfair practices during a domestic Sheffield Shield match in 2016, a media report said on Friday. Smith and Warner were banned for 12 months and also stripped of their captaincy and vice-captaincy after being found guilty of being involved in a plot to tamper with the ball during the third Test against South Africa at Newlands, Cape Town last week. The Australian cricketer caught red-handed in the act, Cameron Bancroft, was banned for nine months.
Harper, in an email sent to Cricket Australia's match referee and umpire selection manager Simon Taufel, said that Smith and Warner were not engaging in fair play while representing New South Wales in a match against Victoria in November 2016, AFP quoted the Sydney Morning Herald as reporting.
"When David Warner repeatedly bounced his returns in to (NSW wicket-keeper) Peter Nevill on the first day, the umpires appealed to Smith to support their calls for fair play," the former Australian Test umpire reportedly wrote in the email.
"They weren't encouraged by his response. I assisted the umpires on the second morning by suggesting to (NSW coach) Trent Johnston that CA didn't need an issue with the national captain being involved in a ball-tampering incident."
Harper, who is Australian, said Smith had complained about the state of the Sydney Cricket Ground pitch after his team lost, and also "gave the impression that he wasn't happy to be playing the Sheffield Shield match".
"This was at the same time that the South African captain (Faf du Plessis) was under scrutiny (for ball tampering) and before he had been charged," Harper added.
"As it transpired, there were no further errant throws for the final three days of the game from either team. Steve's participation in the post-match meeting was quite limp, and not as I would expect from our national captain."
Cricket Australia has announced a review into team culture in the wake of the South Africa ball-tampering scandal.
Smith and Bancroft held emotional press conferences in Australia Thursday after returning from South Africa, while coach Darren Lehmann said he would quit after the fourth and final Test which starts Friday, despite being cleared of any involvement in the affair.
David Warner is due to address the media in Sydney on Saturday.
(With AFP inputs)