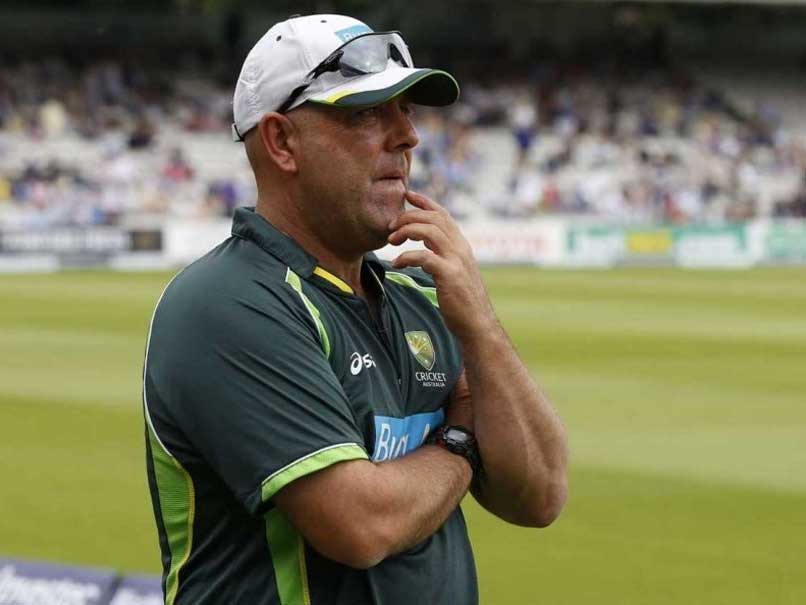 Darren Lehmann will continue tpo coach Australian cricket team
© AFP
Television footage of the scandal-hit third Test in Cape Town showed Lehmann relaying a message down to Handscomb after cameras caught Bancroft attempting to alter the ball's condition with what Australian officials have said was sandpaper.
"I want to clarify that specific point. He sent a message to say 'what the hell is going on', except he didn't use the word 'hell'," Sutherland told reporters at the Australia team hotel in Johannesburg.
"(Cricket Australia's head of integrity) Iain Roy in his investigation found that to be the fact.
"I am satisfied that Darren Lehmann was not involved and didn't know anything about the plan," Sutherland added.
Sutherland said the probe appeared to show it had been an "isolated incident" had been a one-off, but he added: "If there are any credible allegations or suggestions to the contrary we have an obligation to investigate them."
Smith and Warner have also been barred from this year's Indian Premier League, losing contracts worth nearly $2 million each, while Bancroft received a nine-month ban from all international and domestic cricket.
"I spoke to all three players personally. I think they're very sad and remorseful," Sutherland said.
Lehmann took over as coach in 2013 when predecessor Mickey Arthur was sacked and was hailed as a saviour. The Australians have been successful under Lehmann, with a Test record of 30 wins, 19 losses and eight draws under his stewardship.
(With AFP inputs)