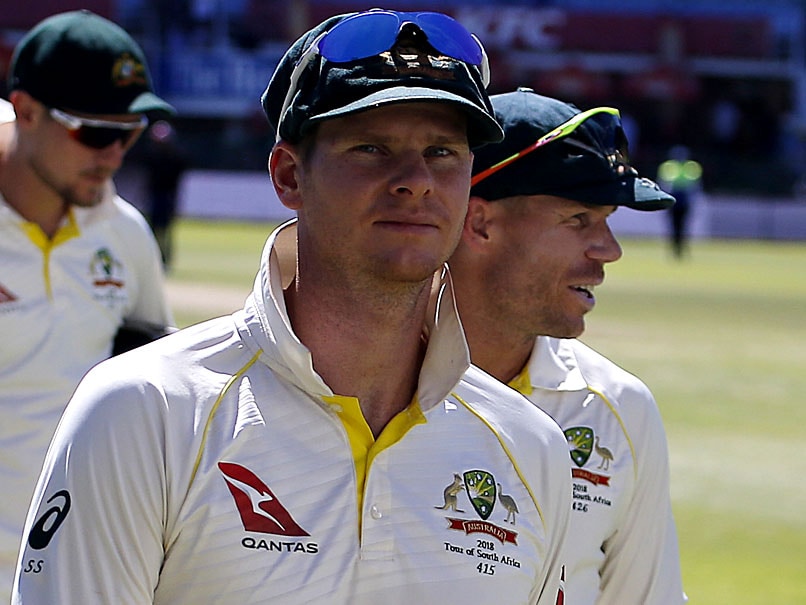 Andrew Flintoff said that the ball-tampering controversy went beyond banned Australian trio.
© AFP
Former England all-rounder Andrew Flintoff has claimed it is unlikely that the ball-tampering controversy during the 3rd Test between Australia and South Africa was restricted to just the three banned players in Steve Smith, David Warner and Cameron Bancroft. Flintoff dismissed as "absolute nonsense" the suggestion that other Australian players were not in the know that the ball had been tampered with during the controversial Test in Newlands, Cape Town. Former captain Smith, his deputy David Warner and Bancroft were all banned for attempting to alter the condition of the ball
Cricket Australia banned Smith and Warner for a year, with Bancroft suspended for nine months.
Last week, all three accepted their punishments as they each confirmed they would not be lodging an appeal.
Significantly, the trio are all batsmen and ever since the incident emerged, one question that has been left hanging in the air is how could none of the bowlers, and indeed the rest of the fielders, not know they were operating with a tampered ball?
It was a point raised by Flintoff on Monday, although the former England all-rounder insisted the bans given out to the Australia trio were excessively harsh.
"I am struggling to think that not everyone (in the team) knew," Flintoff, 40, told the BBC.
"I might be completely wrong but you talk about it -- you talk about how you're going to treat the ball. The ball in cricket is so important," added Flintoff, an aggressive pace bowler and hard-hitting batsman in his playing days.
"To say that a bowler has got a ball in his hands, or anybody else in the field does not know that this ball has been tampered with is absolute nonsense," one of the stars of England's 2005 Ashes triumph added.
"You talk and talk and talk about how you're going to look after this ball. To then say that other people didn't know; if that's the case I feel sorry for (Australia left-arm fast bowler) Mitchell Starc.
"He's got the ball in his hands, he's running in thinking, 'he's Wasim Akram'. This ball's moving everywhere, he's thinking, 'I'm cracking it here, I'm doing something which is unbelievable'. Don't tell me you didn't know."
However, Flintoff was equally forthright when asked if the bans handed down by CA were fair.
"No - I think the crime doesn't warrant that.
"One of the things which has really annoyed me is that I've seen people raising their profile on the back of other people's misery.
"I've seen people I've played with, who have been good to me; I have seen them change in the space of two seconds."
Flintoff added: "All of a sudden (they say) 'let's call for their head, this is disgusting, this is disgraceful'.
"Some of them are in glass houses: don't be chucking your stones lads. We've done a few things which aren't particularly in the rules -- not as bad as that -- and it changes.
"Then I saw Steve Smith on TV crying his eyes out, so upset, and I put a tweet out saying: 'Are you happy now? Is that what you wanted'?"
(With AFP Inputs)