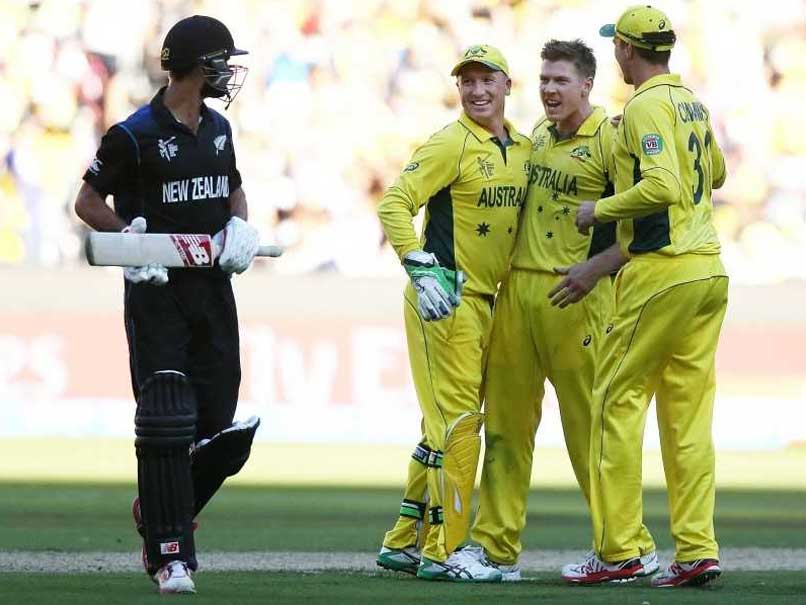 Grant Elliott had scored 83 off 82 balls in the 2015 World Cup final.
The past week saw Australian cricket plummet into disrepute after Steve Smith, David Warner and Cameron Bancroft admitted to tampering with the cricket ball during the Cape Town Test against South Africa. While Smith publicly apologised for the incident, former New Zealand cricketer Grant Elliot on Friday raised questions on Australia's involvement in ball-tampering during the 2015 World Cup final. In a New Zealand radio show, the Hauraki Breakfast, Elliot spoke at length about the issue. New Zealand, who were 150/3 at one point, lost quick wickets and were bowled out for a modest 185.
"The first question I asked was, 'well what happened in the World Cup final, were they doing it there?" Elliott said.
"We were in a good position at 150 for three and at that stage you don't know. You ask these questions'," Elliot emphasised.
Australia overhauled the target in just 33.1 overs as Michael Clarke and Smith scored a fluent 74 and 56 respectively.
Talking about how the scandal might affect the bowlers, Elliott said, "I've played games where the ball has reversed. The thing is, you look at someone like Mitchell Starc who hasn't really bowled well lately. Now, he might be looking at himself and going - 'you were doctoring the ball and I was struggling a bit'.
"Now the stats will go okay... this is someone's average before sandpapergate and this is their average after sandpapergate. There will be some bowlers that will actually come under the knife a little bit in terms of how good they were and how long they've been doctoring the ball for," Elliot further added.
He wasn't sure how the Australian fans will react to the incident.
"I don't know how forgiving the Australian public will be. They are pretty angry at the moment. I met a few of them yesterday and they were really disappointed," Elliot said.
However, Elliott did not fail to criticise the way the players were treated at the airport.
"These guys are being treated like criminals which is not great. I saw a video of Steve Smith being hauled through the airport by four or five policeman in South Africa. He's not a criminal. They made a mistake and they're gonna do their time which is tough to hear. They're going to get a year off cricket now!"