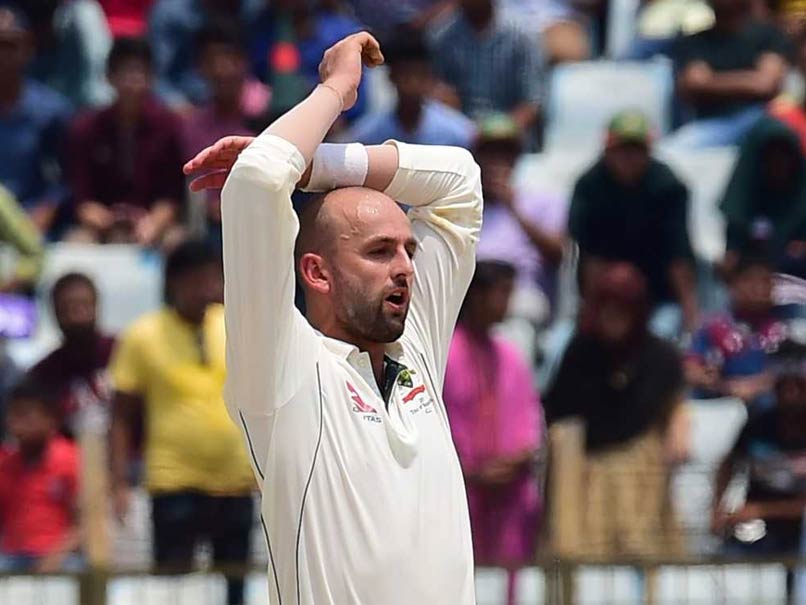 Australian bowler Nathan Lyon confessed to the culinary blunder.
© AFP
Australian bowler Nathan Lyon is known for troubling the batsmen with his wonderful spin bowling and has often picked up wickets at crucial junctures to give his team an upper hand in a game. However, this time Lyon is not in the news for his bowling but for stopping a play with his 'burnt' toast. There have been other instances in the past where a cricket match had been stopped due to bizarre reasons but this one tops the list.
New South Wales were facing Queensland in the JLT Sheffield Shield match on Wednesday at the Allan Border Field when a fire alarm suddenly went off that forced the umpires to suspend the play for around 30 minutes.
Following the alarm, the Stuart Law Stand, which houses both teams, the scorers and the media was evacuated as two fire tenders arrived at the ground. Usman Khawaja and David Warner, among others, were perplexed at the proceedings.
An embarrassed Lyon, who is in the Australia squad for the 2017-18 Ashes, later confessed to the culinary 'crime' that led to the stoppage of play.
"(The toast) popped up first and I wasn't happy so I put it back down and I got carried away watching the cricket. It happens every second week (at home), I reckon. I was getting a bit bored in the changerooms. Steve Smith already said he's going to cover it (the fire truck call-out fee)," cricket.com.au quoted Lyon as saying.
Lyon further went on to add that he had intended to add peanut butter on the toast before the incident occurred.
NSW needed just 18 more runs to win the match at the time when the game was delayed. Later, they went on to win the match by six wickets.