Story Progress
Back to home
'Australia Preparing in Best Possible Way For India Tour'
Australia will tour India in February and March to play four Test matches.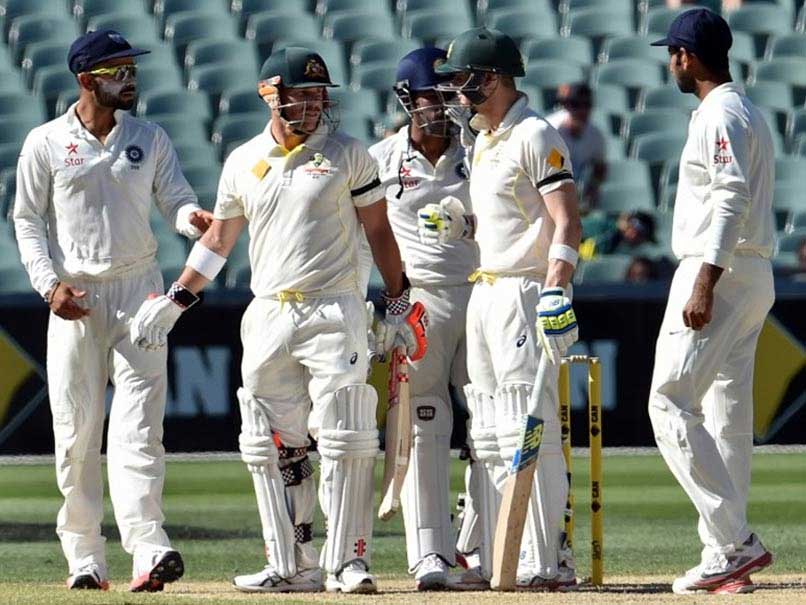 Australia will tour India to play four Test matches in February and March.
© AFP
Highlights
Australia will tour India in February and March

They will play four Test matches

Matthew Renshaw has played four Test matches for Australia
Australian batsmanMatthew Renshaw said that his team is preparing in the best possible way for the upcoming four-Test tour of India in February and March. The young opener is training with his team and batting on turning and slow wickets in Dubai at the ICC Academy to prepare for the series. The tour will begin in Pune on February 23 and the team will leave for Mumbai on February 13.
"The pitches here in ICC Academy have been great since we have arrived. There have been been turning wickets and some slow ones for the seamers. It is the best preparation we could get before going over to India, without going over to India and having a good couple of weeks over here," said 20 year-old Renshaw, who averages 63 in the four Tests he has played so far.
It will be the first tour to India for Renshaw and the southpaw is looking forward to the challenge. He has also taken the advice of the great Matthew Hayden, who scored tons of runs in India.
"I have had couple of conversations with him (Hayden) over the phone. He has just told me to embrace it over there and get as much experience as I can. I am 20 years old and going over to play in one of the hardest places in the world. So I will just try to embrace it and enjoy the challenge," he said.
"I hear certain things from certain players but you never know until you get over there. So looking forward to the challenge."
He thinks his height will help him tackle the highly rated Indian spinners.
"I think sweep shot will be a big one for me. I will just try to stay low and use my reach. As a tall bloke I probably got that advantage over some of the other guys but they have got some more advantage than me in different parts. (With the height) I can get to the turning balls faster than short guys without moving my feet too much," said Renshaw, who has also consulted former England batsman and now Australia batting coach Graeme Hick.
Has he studied the Indian spin duo of Ravichandran Ashwin and Ravindra Jadeja?
Promoted
"I watched a bit of the England series. But we also need to focus on their quick bowlers. They can reverse in those conditions," Renshaw added.
(With inputs from PTI)
Topics mentioned in this article