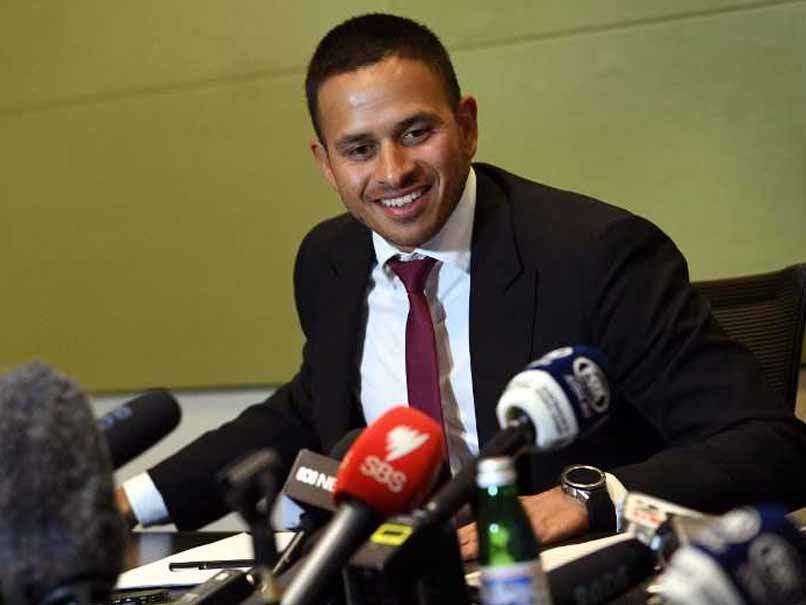 Usman Khawaja is the Australia 'A' captain.
© AFP
Players will boycott an Australia 'A' tour of South Africa this month in an escalation of their bitter dispute with Cricket Australia (CA) unless a new pay deal is agreed, the Australian Cricketers' Association (ACA) said on Sunday. The players' union held an emergency meeting in Sydney where they decided to take action for the tour beginning on July 12 unless a new Memorandum of Understanding (MOU) was signed with CA by Friday. ACA chief executive Alistair Nicholson said a "significant breakthrough" was needed for the South Africa tour to proceed.
The latest development in the stalled pay dispute comes after both parties failed to reach an agreement on a new MOU before Friday's deadline after months of protracted negotiations.
It leaves as many as 230 male and female players unemployed and threatens fixtures including this year's prestige home Ashes series.
"They don't intend to tour but the reality is they don't fly out of the country until Friday," Nicholson told reporters of the Australia 'A' tour. "So the players are going to go into camp as planned and hopefully we can make some progress with regards to the MOU. There would need to be a significant breakthrough on the key issue of the revenue sharing model."
The players' union decision also includes players who are on multi-year deals with their respective state teams and who will refuse to play without an MOU.
"It's not an easy thing to do... but we are very united," Australia 'A' captain Usman Khawaja told reporters. "We're still going to be training this week. Hopefully something can be resolved, but if it's not, it's a tough decision that sort of has to be made."
The ACA also warned that upcoming Australian tours to Bangladesh and India were also under threat.
"Players expressed a strong desire to tour both Bangladesh and India and urged CA to support them by renewing an MOU on fair terms, allowing the tours to proceed," the ACA said. "However, due to the fact of unemployment and the resolution and an absent MOU there are no professional cricketers presently obliged or available to tour."
Australia's Test tour to Bangladesh is from August and the One-Day International series is in India in September.
In the absence of a new deal the players also discussed the prospect of the ACA taking control of their playing rights and selling them to the governing body. "The venues are all booked. The schedule is there. It's just a different way to get the players playing cricket," Nicholson said. "An agreed MOU remains the clear preference."
Looking further ahead, the ACA said that in the event of a dispute which could threaten this year's Ashes series with England, the association would look at offering the players back to CA "on the right terms".
CA and the players' union have hit an impasse after the board attempted to scrap the 20-year-old arrangement of giving players a fixed share of revenues, in favour of dividing surpluses amongst elite players and offering a pay rise.