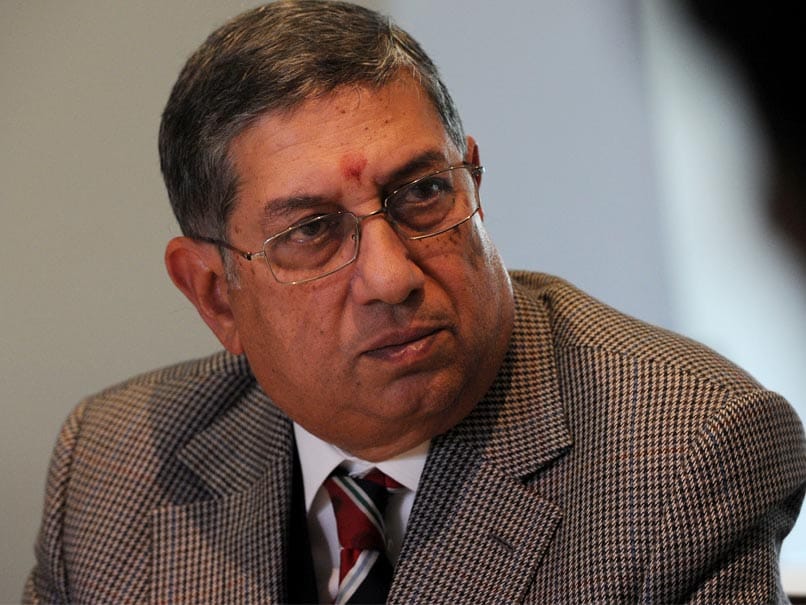 N Srinivasan is a former BCCI president and ICC chairman
© AFP
N Srinivasan represented Tamil Nadu Cricket Association (TNCA) at the BCCI's special general meeting that was held in Mumbai on Monday. TNCA's executive committee had nominated Srinivasan to be the association's representative at the meet, an official confirmed. Srinivasan, former BCCI president, and ICC chairman has stepped down as the TNCA president but continues to be a member of the association's executive committee in his capacity as a representative of Perambalur District Cricket Association. Though he has stopped functioning as the TNCA chief after the Supreme Court ruling on the Lodha Committee recommendations, the TNCA website still mentions him as the association president.
After attending the meeting, the former BCCI president on Monday hit out at a scribe for asking him in what capacity he attended the SGM of the cricket board.
"Where are you from, which channel," Srinivasan questioned a scribe when he asked him in what capacity he attended the SGM.
To which, a visibly angry Srinivasan responded, "I congratulate you, you just now made me (to) shut up". When the scribe again asked the same question, the former ICC chief said, "Better right (capacity) than you have to ask me".
Srinivasan, who dodged various questions, said he was "happy after BCCI meeting. Everything was unanimous".
Srinivasan is 72 and stands disqualified to be an office-bearer as he is over the 70-year age limit recommended by the Lodha panel.
(With PTI Inputs)