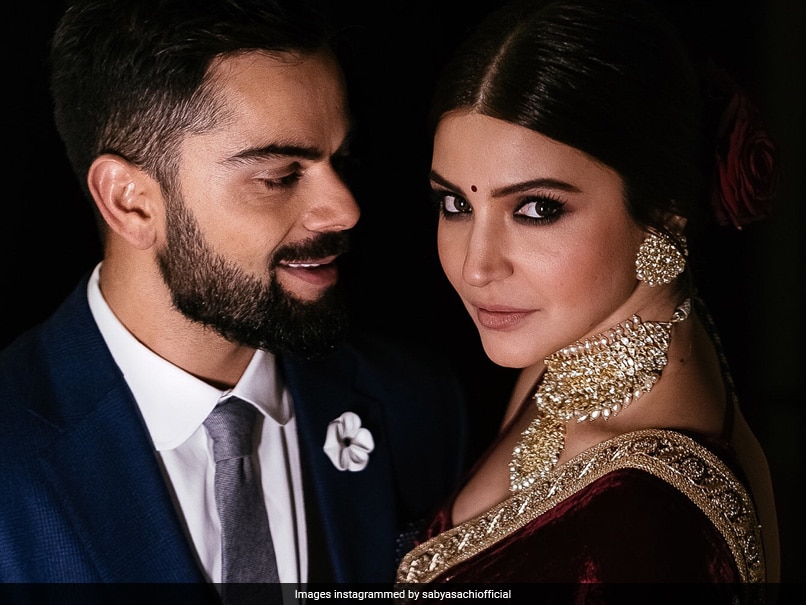 Actress Anushka Sharma and cricketer Virat Kohli married in Italy on Monday
© NDTV
Indian cricket team captain Virat Kohli married long-time girlfriend, Bollywood actor Anushka Sharma in a private ceremony in Tuscany, Italy, ending all speculation and suspense surrounding the event. The event was attended by close friends and relatives. Anushka will be travelling to South Africa with Virat Kohli as India tour the country for a three-match Test, six ODIs and three T20Is series. Also, a spokesperson revealed that the newly-wed couple will be shifting to their "new residence in Worli in December". (Virat and Anushka's journey in pics)
Speaking about the couple's future plans, the spokesperson revealed, "They will be shifting to their new residence in Worli in December. We're extremely grateful to media for their support and understanding in making this special occasion a memorable one and thank them for their continued love and support."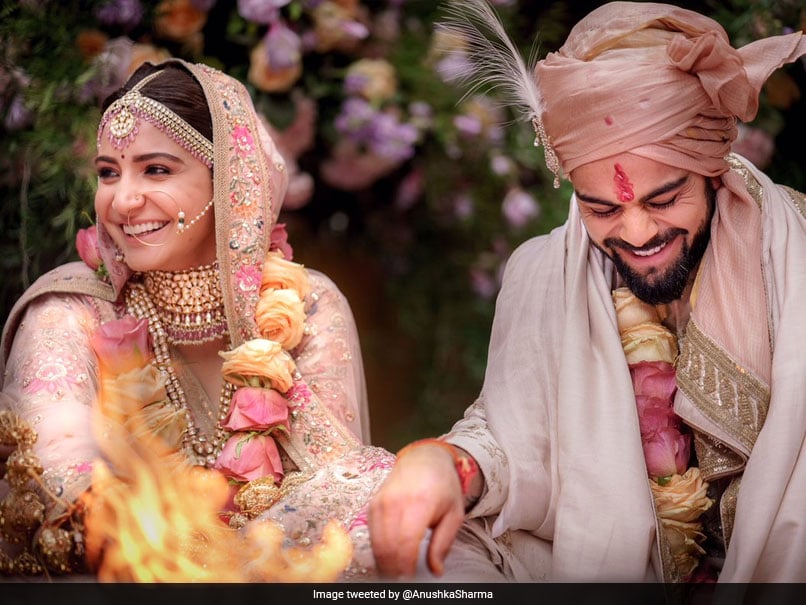 Anushka and Virat said in a joint statement, "Today we have promised each other to be bound in love forever. We are truly blessed to share this wonderful news with you. This beautiful day will be made more special with the love and support of our family of fans and well wishers. Thank you for being such an important part of our journey."
"Anushka Sharma and Virat Kohli got married at a private ceremony in Italy, today (Monday). The wedding was attended by close family and a few friends as they wished their wedding to be a very private affair," said the spokesperson of Kohli and Anushka as per reports tweeted by ANI.
"The couple will be hosting a reception in New Delhi for their relatives on 21st December which will be followed by a reception for industry friends and cricketers in Mumbai on 26th December," the spokesperson added.
"The newly wed couple will travel to South Africa where Virat will start preparing for upcoming series & Anushka will spend New Year's Eve with him & return in first week of January to begin next schedule of a film with Shah Rukh Khan in Mumbai," said the spokesperson.
Talking about Anushka's future assignments, the spokesperson went on to add, "She will also start prepping for Sui Dhaaga as the shooting for the same starts in February 2018 with Varun Dhawan. Anushka will also be busy with the marketing and promotions of Pari which is releasing on 9th February."