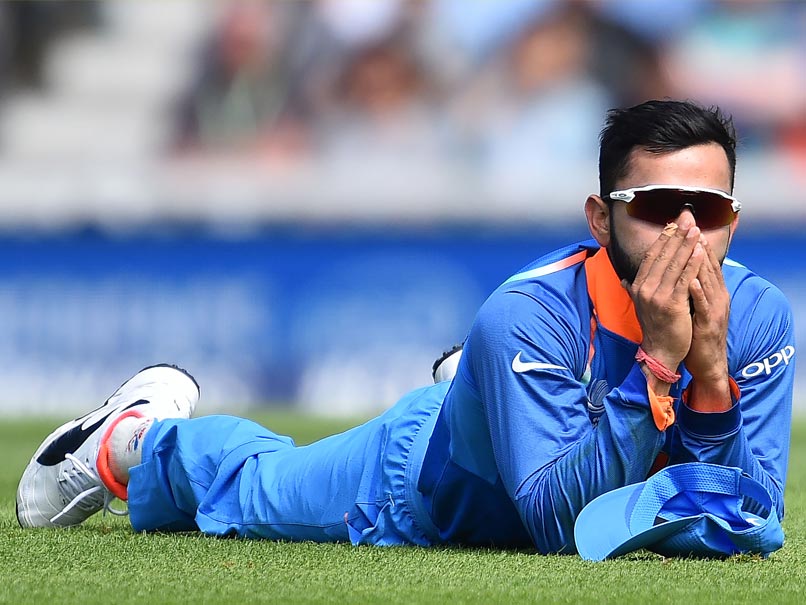 Anil Kumble revealed that Virat Kohli had reservations about his working style.
© AFP
The exit of Anil Kumble as coach of the Indian cricket team has left the Board of Control for Cricket in India (BCCI) in a tizzy. Five days after Kumble's resignation, Cricket Advisory Committee (CAC) member Sourav Ganguly spelt out the criteria for appointing Kumble's successor. "One who can win cricket matches," said Dada when asked what kind of coach he is looking for. The Indian cricket board has set the ball rolling by opening up the application process once again. The new applicants can send their CVs till July 9. While several big names like Virender Sehwag and Tom Moody had already applied for the vacant position, more coaches are expected to throw their hat in the ring with world cricket's hottest job up for grabs.
One of the most interesting applications received by the board is that of a mechanical engineer Upendra Nath Bramhachari. The 30-year-old Bramhachari, who works for a construction company, intends to "drag an arrogant Virat Kohli on right track".
In his hilarious CV (full of grammatical errors), he has stated: "After resignation of legendary cricketer Mr Anil Kumble I decided to apply (sic) the post of head coach of Indian Cricket team (men's) as I feel captain of the team India (sic), Mr Kohli doesn't need a legend as a coach." The engineer was not done yet.
"If the CAC select any former cricketer (as per the requirement of BCCI advertisement) as coach he will also be insulted by Virat (sic) outcome will be like Anil."
Bramhachari then "explains" why he is the "perfect choice" to become India coach despite having no cricketing background.
"Because I can adjust with arrogant attitude and no legend can do so and slowly I will drag (sic bring) him (back) to right track and then BCCI can appoint a legend as head coach," he argued.
Ravi Shastri on Tuesday decided to apply for the position as well. He was the director of the team between 2014 and 2016 during which he led India to the semi-finals of the World Cup in 2015. Shastri had also applied for the job last year but Kumble was preferred over him.
(With inputs from PTI)