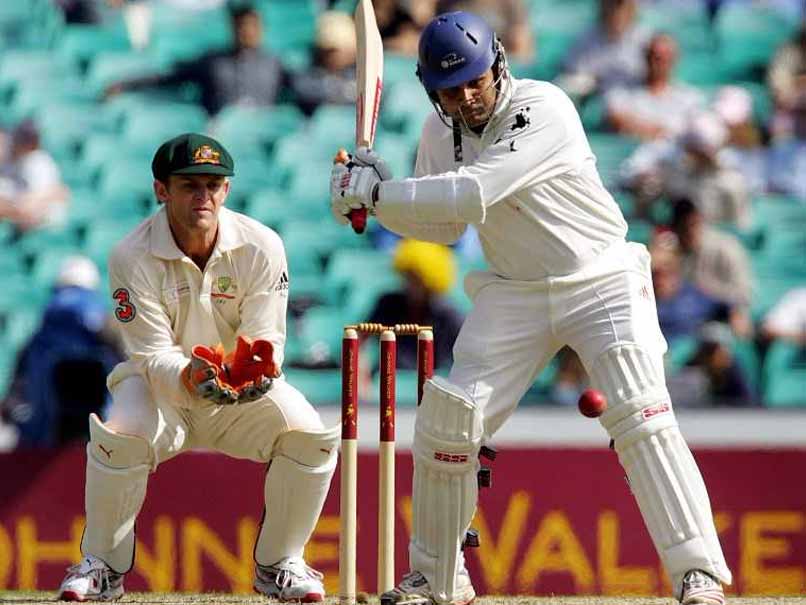 Adam Gilchrist was all praise for Virender Sehwag on Twitter.
© AFP
Adam Gilchrist and Virender Sehwag will go down in history as two of the most destructive batsman ever to have taken the to the cricket field. The two were nightmares for any bowler on their day and were especially lethal in the shorter format of the game. On Sunday, Gilchrist took to Twitter to recall the hitting prowess of the former India opener. The former Australian wicketkeeper-batsman posted about an incident during an India vs Australia series and captioned his message, "Let's face it... @virendersehwag could create an odd headache for an opposition attack".
Gilchrist was asked during one such series if the Aussies had any plan to stop Sehwag, to which his answer was "Yes, we have planned to lock him in hotel room."
Let's face it... @virendersehwag could create the odd headache for an opposition attack!! pic.twitter.com/RmvDZLljBP

— Adam Gilchrist (@gilly381) September 24, 2017
Gilchrist's post was an instant hit on Twitter. At the time of writing this article, it had garnered more than 600 'retweets' and over 3,500 'likes'.
Many Indian fans praised Gilchrist for the gesture and even remembered some of the great entertainment the Australian used to provide.
I'm sure a few @englandcricket captains down the years would have said the same about you, Gilly!

— Jon Teckman (@Jontwothreefour) September 24, 2017
Jst like u gilly.... U r top man... Missing u india y u not coming often here after ipl.. We love your voice waiting for @BBL for your voice

— Rishabh Trivedi (@Rishumahi07) September 24, 2017
It works the other way round too! Either of you are destructive !

— kavitha M P (@kavi_91) September 24, 2017
Both are dimonds of cricket .

— A@j (@Aj_2522) September 24, 2017
Well so did you imagine you both opening together ... now that would be a real headache for any team.

— Nishant Chauhan (@nishant_ch) September 25, 2017
Sehwag played 104 Tests and 251 ODIs for India. He averaged a whopping 49.34 in the longest format while in one-dayers, Sehwag scored 8,273 runs at an average of 35.05. But the thing to look at was his strike rate -- Sehwag's strike rate in Tests was 82.33 while in ODIs, it was 104.33.
Gilchrist played 96 Tests and 287 ODIs for Australia. Like Sehwag, he had a better average in Tests (47.60) than in ODIs (35.89). The Australian had a strike rate of 81.95 in Tests while in one-dayers it swelled to 96.94.