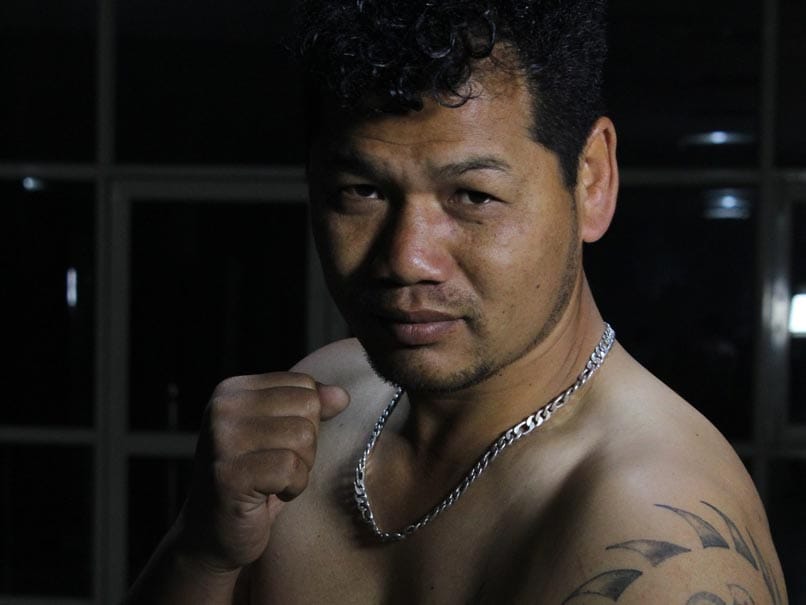 Former CWG silver-medallist Som Bahadur Poon too turned Pro boxer
© NDTV
Commonwealth Championship gold medalist Som Bahadur Poon is the next big name to join professional boxing ranks in India. Poon will make his professional debut at the Indian Boxing Council (IBC) fight night at Imphal on January 29. The comeback man, who had decided to quit as a player to become a coach, will take on Manop Sitthiem of Thailand. Also, set to step into the professional world on the same fight card is young Commonwealth Games Glasgow Medalist Pinki Jangra. Seasoned former AIBA World Champion L Sarita Devi too for the first time will be in the ring as a pro on the same fight card.
Also, set to step into the professional world on the same fight card is Commonwealth Games bronze-medallist Pinki Jangra.
"This is a second lease of life for the boxer in me," said the veteran Army boxer.
"Health issues were not letting me compete and I could not think of staying away from the sport that has made me what I am today. I was successful as a coach too and my boxers were winning medals. But, fire in the belly to compete as boxer was flaring up, every time I will be on the ring side as a coach," he added.
Missing an Olympic berth still aches Poon. He is determined to make up for that loss with nothing less than a world title.
"As a coach, I would floor many a youngsters. Pro boxing is about technique, strength, stamina and sustenance. You can always come back into the match. I have comeback for the match. I promise to the nation and all my fans, that there is enough boxing left in me to give you all many moments to cheer and celebrate," said Poon.
Pinki too is excited about her professional debut at Imphal, the home town of MC Mary Kom.
"I wish, I were up against India's boxing icon MC Mary Kom. My two wins over her have been very special. But there is a respect for what Mary Kom has achieved for herself and Indian boxing. However, it hurts more than a blow or punch in the ring does, when someone you have defeated twice refuses to recognise your existence.
"I respect Mary Kom for what she has achieved for herself and the country. But when she asks who is Pinki Jangra, I definitely feel the urge to face her in the ring once again. I know, she is not ready for a fight with me. All the same, I respectfully request her to please come for my bout on January 29 and see from the ringside who Pinki Jangra is," said Pinki.
Pinki's opponent on debut is Claudia Ferenczi of Slovakia.
"Succeeding against the better has brought me this far. The bigger the challenge, the better the performance," says the confident Pinki.
The star attraction for the night will be the local icon and Imphal's own Sarita Devi, who is making her pro debut against Zsofia Bedo of Hungary.
IBC Fight Night Fight Card, Light weight women: L Sarita Devi (India) v Zsofia Bedo (Hungary); Light Heavy Men: Som Bahadur Poon (India) vs Manop Sitthiem (Thailand); Light Bantam weight women: Pinki Jangra (India) vs Claudia Ferenczi (Slovakia); Super Feather Men: Vipin Kumar (India) vs Mubaraq Sseguya (Uganda); Super Welter Men (National title): Siddharth Varma (India) vs Jaganathan (India.)
Topics mentioned in this article
Boxing