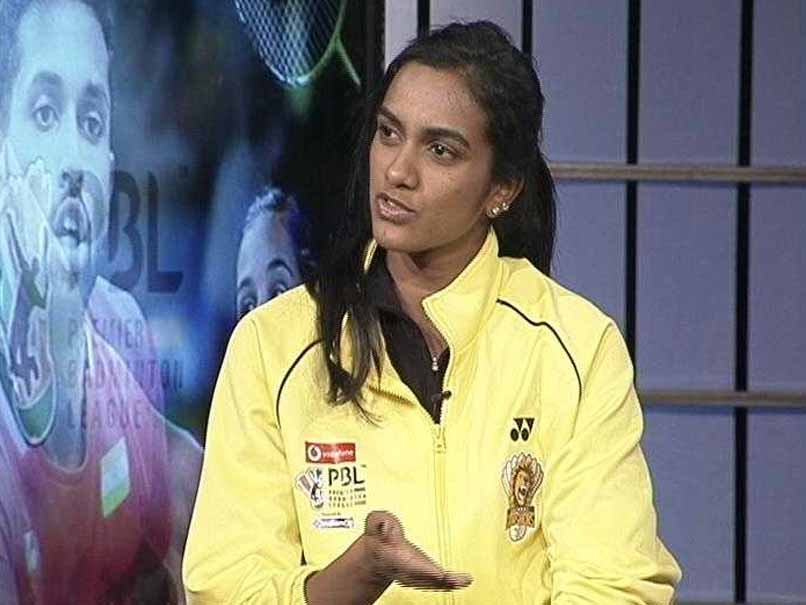 PV Sindhu feels that the Indian bench strength needs time to grow.
© NDTV
The year 2017 has been brilliant for Indian badminton. PV Sindhu, Saina Nehwal, Kidambi Srikanth, HS Prannoy, Sai Praneeth have surpassed expectations and made India proud on the international stage by doing extremely well in the most difficult of situations. With seven major Superseries titles in 2017 between men and women shuttlers, badminton has definitely given cricket a run for its money with an ever increasing fan base. Like the Indian Premier League (IPL) for cricket, the Premier Badminton League (PBL) is playing a big role in inculcating the passion of the sport in youngsters.
As the craze for badminton rises in the country, the Indian women's bench strength seems a bit lean if one looks past Saina and Sindhu. However, Sindhu feels that the Indian bench strength needs time to grow and there is no need to hurry at the moment.
"May be there is a little gap but I think the junior players are really doing well, the junior girls are really doing well. May be there are not just one or two to mention but there are like five to seven girls who are doing really well," Sindhu told NDTV.
While Sindhu accepts the gap in the women's bench strength, she feels junior players need to be given time to excel on the international stage.
"Definitely in the coming years they would do well. I know there is a bit of gap but its needs time. It takes time for anybody to actually come up to that stage. So, definitely they will come up, I feel," Sindhu added.
When asked about the same to Spanish superstar and Olympic champion Carolina Marin, who is in India for the third season of PBL, she said that having five players in the top 20 is a great sign for the development of the sport in India.
"I feel India is coming up with a lot of players and they are are doing a great job. India already have five players in the top 20 and for a country like India it is difficult as compared to China and Japan. I think they are doing a very good job and of course I have to congratulate to every person working for them," Carolina asserted.