Story Progress
Back to home
Wrestler Yogeshwar Dutt's Tweet Adds To Storm Over Gurmehar Kaur's Post
As Virender Sehwag faces a storm for mocking Gurmehar Kaur, Yogeshwar Dutt today made it clear which side he was on.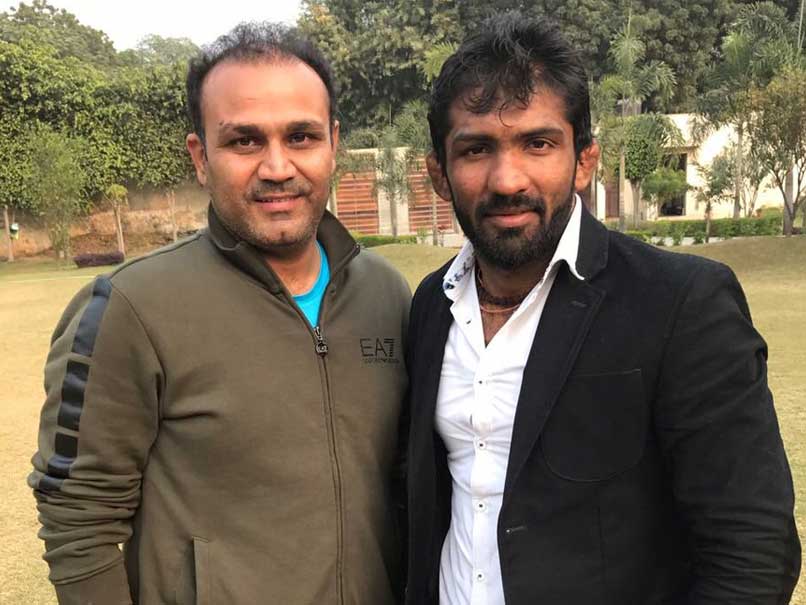 Yogeshwar Dutt won a bronze medal at the 2012 London Olympics.
© Twitter
Highlights
Yogeshwar Dutt's tweet divided public opinion

Virender Sehwag was accused of mocking Gurmehar Kaur

Gurmehar Kaur's Facebook post against ABVP had gone viral
After cricket icon Virender Sehwag, Olympic medallist Yogeshwar Dutt has weighed in on the highly-polarised debate around Delhi University student Gurmehar Kaur's Facebook posts. As Virender Sehwag faces a storm for mocking Ms Kaur, the Haryana wrestler today made it clear which side he was on. Ms Kaur has been trolled over her online campaign against the Akhil Bharatiya Vidyarthi Parishad (ABVP), the BJP-linked student wing, after last week's violence at Ramjas College.
?????? pic.twitter.com/SiH90ouWee

— Yogeshwar Dutt (@DuttYogi) February 28, 2017
On Sunday, Sehwag had posted his photo, holding a placard which read "I did not score two triple centuries, my bat did". The tweet triggered a deluge of reactions.
Bat me hai Dum !#BharatJaisiJagahNahi pic.twitter.com/BNaO1LBHLH

— Virender Sehwag (@virendersehwag) February 26, 2017
The former India opener's tweet appeared to be in response to the student's earlier Facebook post that gained major traction on social media networks. In a video post, she had appealed for peace between India and Pakistan with messages on placards, one of which said, "Pakistan did not kill my dad, war killed him'.
The 20-year-old has been given police protection after she alleged rape threats over her posts against the ABVP.
Today, she pulled out of a march against campus violence at the Delhi University, by teachers and students.
In a series of tweets, Ms Kaur said "that's all I can take", but appealed to others to join the "Save DU" march in huge numbers. "To anyone questioning my courage and bravery. I've shown more than enough," she wrote.
Topics mentioned in this article