Story Progress
Back to home
Wimbledon 2017: Junior Boys Forced To Change Coloured Underwear
Four boys have fallen foul of Wimbledon's strict all-white clothing policy.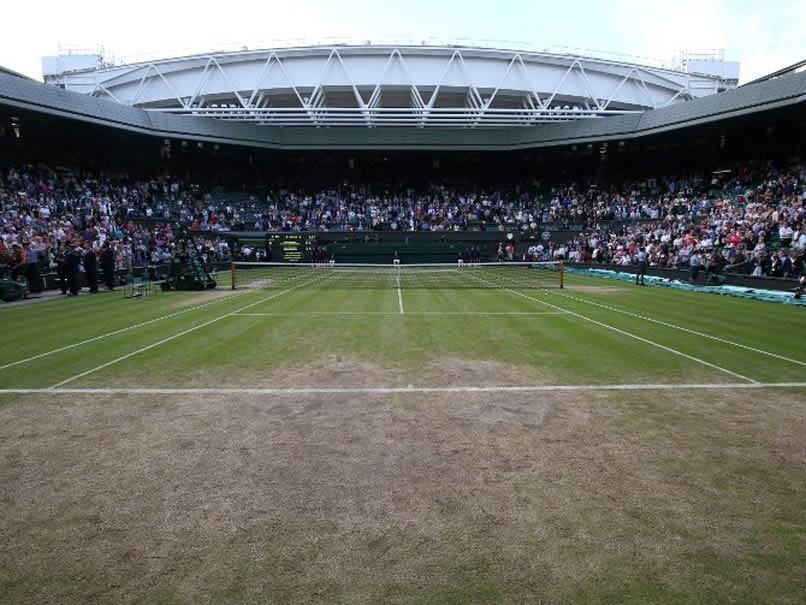 Wimbledon adheres to a strict all-white clothing policy.
© AFP
Highlights
Top seeded junior doubles pair were given white underwear by officials

Piros was wearing blue while his partner Wu was wearing black underwear

Austria's Jurij Rodionov was also told to change his blue boxer shorts
Four boys in the Wimbledon junior tournament have fallen foul of the tournament's strict all-white clothing policy after showing up on court wearing black and blue underwear. Top seeded doubles pair Zsombor Piros of Hungary and China's Wu Yibing were handed white underwear by a courtside official and sent back to the locker room to change. Piros had blue underwear beneath his white shorts while fellow 17-year-old Wu had opted for black. One of their opponents, Brazil's Joao Reis da Silva was also sanctioned but he protested, claiming his grey underwear should have been acceptable.
"We changed but the Brazilian guy refused at first because he said grey was OK," explained Piros.
"He was gone for about 30 minutes so it took a long time to start the match."
Da Silva's partner Mohammed Ali Bellalouna was the only player with white underwear.
Piros and Wu, the top seeds, won that match on Wednesday.
However, sporting their new white underwear, they lost in the second round on Thursday against Sebastian Korda and Nicolas Meija.
"The blue and black shorts were our lucky pants," said Piros, who had worn his more colourful attire in the early rounds of the singles tournament.
"There were no signs to indicate we were supposed to wear white underwear. I only got caught out because a little bit of blue was showing.
"Some umpires don't say anything. Maybe they prefer not to focus on the underwear."
Piros said the white replacements rustled up by tournament officials were very comfortable.
"They never asked for them back," he added.
"If I come back to play here again, I will remember not to wear blue or green."
Despite the clothing conundrum, Piros said he wasn't unhappy at the saga.
"I think it's kinda funny," he added.
Later Thursday, Austria's Jurij Rodionov was also told to change as he had arrived on Court 18 with blue boxer shorts under his white playing gear.
First the chair umpire inspected them before a female supervisor also arrived to take a peek at his undergarments.
Rodionov had to retreat to the locker room to change but maintained his composure to defeat Blake Ellis of Australia to reach the quarter-finals.
Wimbledon has clamped down on fashion faux-pas both at this tournament and in the past.
Five-time champion Venus Williams had to change her bra in a rain delay during her first round match last week as the pink straps were visible on her shoulders.
The American, however, was reluctant to criticise the decision.
"I don't want to talk about undergarments," said the 37-year-old, who reached the final on Thursday.
"It's kind of awkward for me. I'll leave that to you. You can talk about it with your friends. I'm going to pass."
In 2007, French player Tatiana Golovin appeared on court wearing red knickers beneath her pristine white dress.
Two years ago, Canadian star Eugenie Bouchard turned heads by wearing a black bra under her white playing top.
(This story has not been edited by NDTV staff and is auto-generated from a syndicated feed.)
Topics mentioned in this article