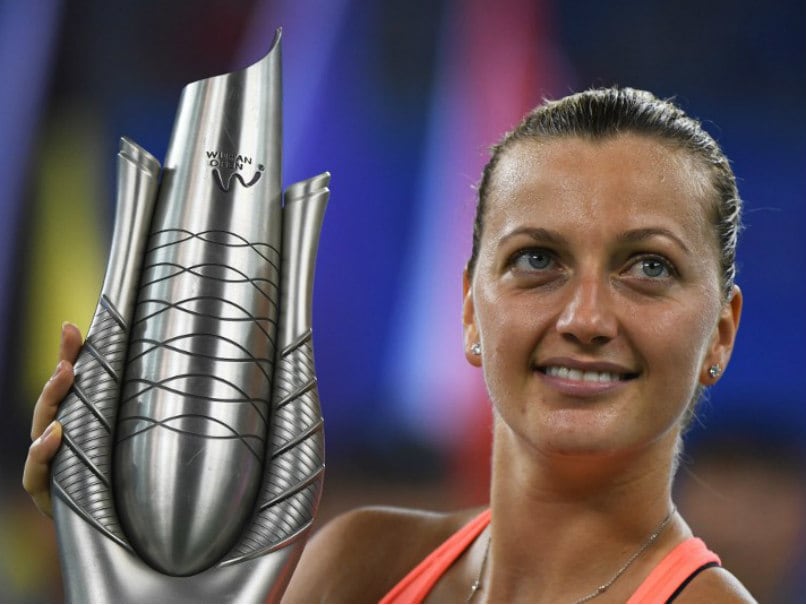 Petra Kvitova secured her second Wuhan Open title with an easy win over Dominika Cibulkova.
© AFP
Wuhan:
Two-time Wimbledon champion Petra Kvitova ended her 13-month title drought with a straight set win over Dominika Cibulkova at the Wuhan Open final on Saturday.
After that wait, the former world number two appeared to be in a hurry to secure the crown -- her second in Wuhan -- taking just over an hour to defeat Cibulkova 6-1, 6-1.
The first point of the match went to Cibulkova but Kvitova then dominated for the next three games until the Czech double faulted to concede the fourth.
The Olympic bronze medallist bagged the first set on an ace -- her seventh of the match.
Kvitova was two points up in the second when Cibulkova held her service game to take the score to 2-1.
But the six-foot Czech towered over her 5'3" opponent for the rest of the match, breaking her serve to snatch the title on the first match point.
Topics mentioned in this article
Petra Kvitova , 1990-03-08 , Czech Republic
Dominika Cibulkova , 1989-05-06 , Slovakia
Tennis , 1900-01-01 ,