Story Progress
Back to home
Andy Murray, Angelique Kerber Leave Rivals Playing Catch-up in 2017
Andy Murray won a second Wimbledon, became the first man to clinch two Olympic singles gold medals and snatched Novak Djokovic's world number one spot, ending the year on a five-title, 24-match winning run. In women's singles, Angelique Kerber knocked Serena Williams off her top spot after an 186-week reign.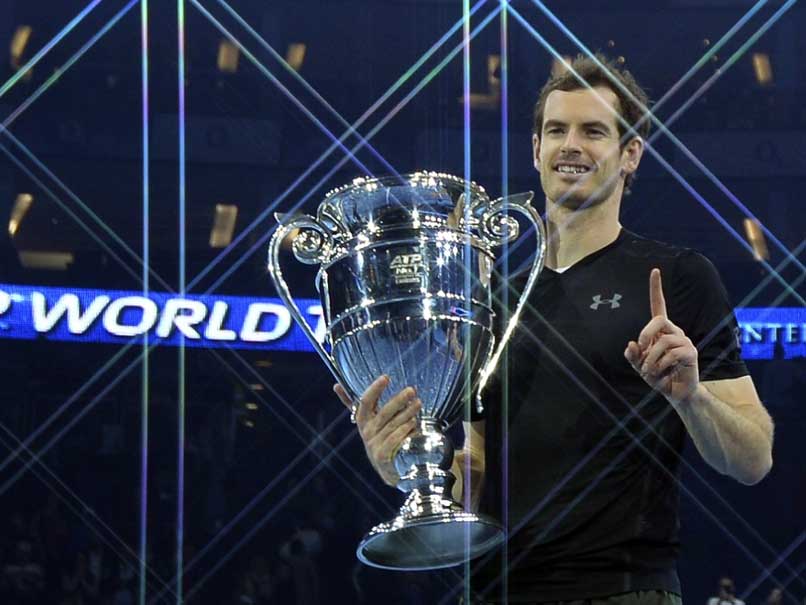 Andy Murray is a three-time Grand Slam champion in men's singles.
© AFP
Highlights
Andy Murray replaced Novak Djokovic for the No.1 spot in ranking

Angelique Kerber will end 2016 as the world No. 1 in women's singles

Roger Federer has slumped to 16 in world ranking
Paris:
Tennis stars Andy Murray and Angelique Kerberwere rated the standout players of 2016, displacing Novak Djokovic and Serena Williams. Roger Federer, Rafael Nadal and Maria Sharapova were nowhere in the competition.
Having lost the Australian Open and French Open finals to Djokovic, Murray made a superb comeback in the second half of the year.
The 29-year-old Briton won a second Wimbledon title, became the first man to clinch two Olympic singles gold medals and snatched Djokovic's world number one spot, ending the year on a five-title, 24-match winning run.
"It's taken a huge effort to get there but to repeat that again next year is going to be extremely difficult. I'm not going to be able to play at this level into my mid-30s. The young guys are going to keep improving," said Murray after dismantling lifetime rival Djokovic in the ATP World Tour Finals title match to confirm his end of year top ranking.
It's no coincidence that Murray's domination in the second half of 2016 came in tandem with his decision to rehire Ivan Lendl as part of his coaching team just before Wimbledon.
In stark contrast, by the end of 2016, Djokovic had separated from Boris Becker. It was a messy finale for the 29-year-old Serb who had completed the career Grand Slam with his maiden French Open crown in June.
His 12th major title allowed him to hold all four Grand Slam titles at the same time while he also became the first player to win $100 million in prize money.
The talk was of Djokovic becoming just the third man in history to compete the calendar Grand Slam and the first since 1969.
But his season imploded as a third round loss at Wimbledon sparked an alarming slide -- he suffered a first round exit to the rejuvenated Juan Martin del Potro at the Rio Olympics and a lacklustre defeat to Stan Wawrinka in the US Open final.
Federer, the 17-time major winner, slumped to 16 -- his lowest ranking since 2001 -- and failed to win a title for the first time since 2000.
The Swiss, who will be 36 in August, skipped the French Open before a five-set loss to Milos Raonic in the Wimbledon semi-finals pre-empted a withdrawal from the rest of the season to recover from a serious knee injury.
Nadal, the 14-time major winner, ended at nine in the world. He shut down his season in October to rest the wrist injury which had forced him out of Roland Garros after two rounds, kept him sidelined from Wimbledon and almost torpedoed his Olympics hopes.
As it was, the 30-year-old Spaniard made it to Rio, carried his nation's flag at the opening ceremony and won doubles gold with his childhood friend Marc Lopez.
Nadal, however, is aware that a change is coming.
His fears were illustrated by 19-year-old Alexander Zverev becoming the first teenager to finish in the top 25 since Djokovic and Murray in 2006 while the colourful Nick Kyrgios, another of the ATP's much-vaunted #NextGen of players, ended at a career-high 13.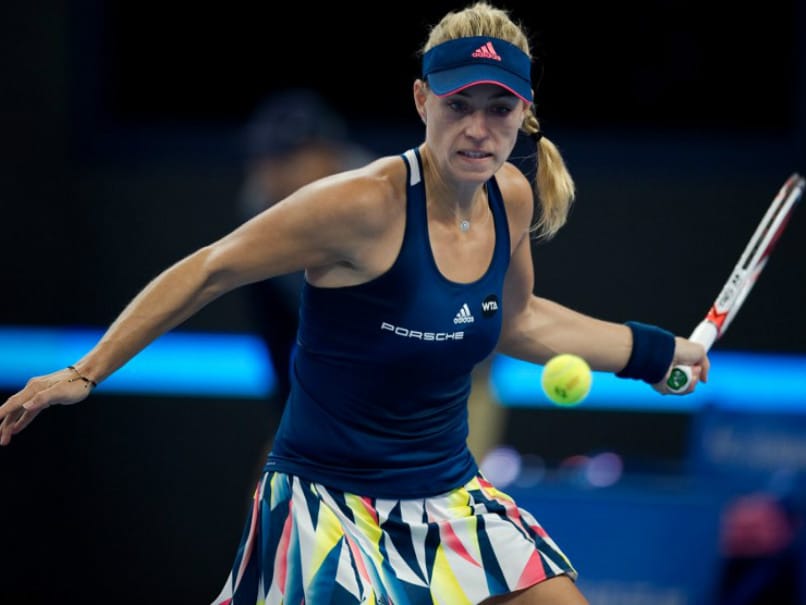 Change coming
"It's an era of transition where two good generations combine together," said Nadal.
In the women's game, 28-year-old German left-hander Kerber bookended the Grand Slam season, winning the Australian and US Opens and knocking 35-year-old Williams off her top spot after an 186-week reign.
Williams won a seventh Wimbledon to equal Steffi Graf's Open Era record of 22 Slams but her season finished after a semi-final loss to Karolina Pliskova at the US Open.
The great American, also beaten in the French Open final by Garbine Muguruza, called time on 2016 to nurse a shoulder injury.
Former world number one Victoria Azarenka came off the tour in June after announcing she was pregnant while Sharapova failed a drugs test at the Australian Open.
Five-time major winner Sharapova subsequently had a two-year ban for testing positive for meldonium cut to 15 months and will be eligible to return in April.
If Sharapova, as well as an early season betting uproar, rocked tennis there were still as many feelgood stories.
Monica Puig won Puerto Rico's first ever Olympic gold medal while the men's game was boosted by the return to form of 2009 US Open champion del Potro.
The giant Argentine, who came close to retiring after a succession of wrist surgeries, bounced back from 1,045 in February to finish the year at 38 having won a silver medal at the Olympics and led Argentina to a first Davis Cup title.
Topics mentioned in this article
Angelique Kerber
Andy Murray
Tennis