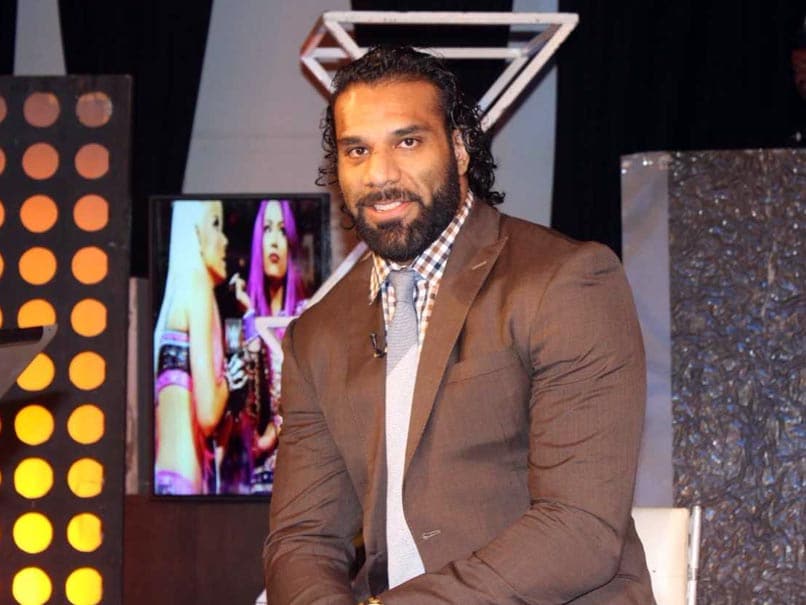 Jinder Mahal spoke on how much he is fascinated with India.
© NDTV
The Modern Day Maharaja, Jinder Mahal, is all set for the biggest match of his wrestling career against Triple H at the Indira Gandhi Indoor Stadium, New Delhi, on December 9. With the match a few hours away, the Indian-origin wrestler has said that he will put his best in front of his people and will be an unstoppable force. However, Triple H, a 14-time World Champion will not go easy on the star as he had mentioned that it is his job to bring out the best of the future wrestlers and make them reach the zenith of their career.
While Jinder's main focus is wrestling, the former is a big fan of the current Indian cricket team captain Virat Kohli and loves the way he carries himself on and off the field. Jinder, in an exclusive conversation with NDTV.com, spoke on how much he was fascinated with India.
Asked who is his favourite cricketer was from among Virat Kohli and Mahendra Singh Dhoni, Jinder, with a smile on his face, said, "I like Virat Kohli as he is a very stylish player."
The former world champion is a fan of Indian cuisines and never shies away from disclosing his love for the food.
"The one thing I love about India is the food, especially the breakfast," said Jinder when asked about his favourite thing about India. Aloo parantha tops his food chart.
"I like Indian breakfast especially aloo da parantha," said Jinder laughing.
WWE is all about young wrestlers finding their niche and make a name for themselves. There have been many superstars who have become legends and are respected throughout the WWE universe.
Jinder, who is on the way to becoming one of the big names in the business, said, "The Rock is my all-time favourite wrestler."
Though WWE share a close bond with Hollywood, some of the Bollywood stars share rapport with some wrestlers. Jinder Mahal spoke on how he his old-school and would love to have Akshay Kumar and Tiger Shroff as his tag-team partners against the likes of USOs (SmackDown Tag-team champion) as he would not like to face them in the ring.
When asked to comment on his favourite Bollywood actor, Jinder said, 'Hrithik Roshan'. He asserted that since he is old school he is a huge fan of former Miss World Aishwarya Rai.