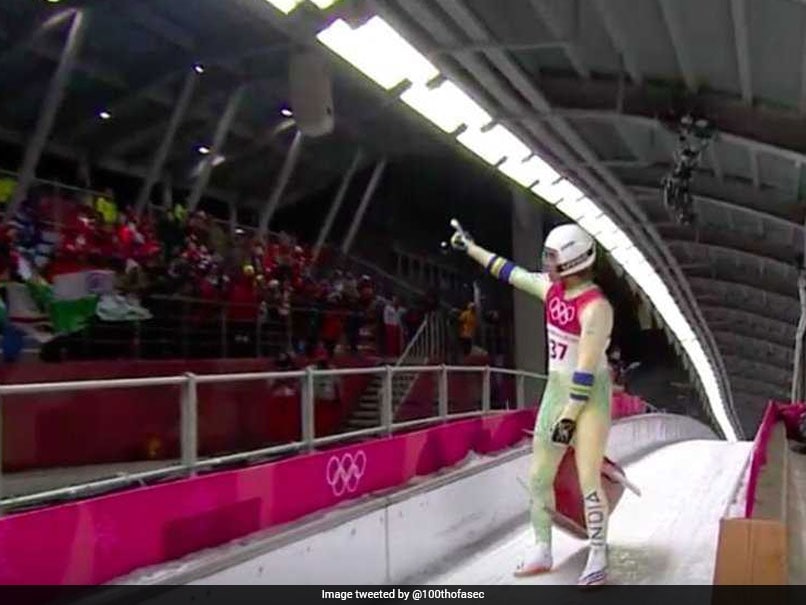 Shiva Keshavan brought the curtains down on an international career lasting over two decades.
© Twitter
India's winter sports poster boy Shiva Keshavan on Sunday brought the curtains down on over a two-decade international career with a 34th-place finish in the men's luge singles event of the PyeongChang Winter Olympics 2018. Taking part in his sixth and last Olympics, the 36-year-old Keshavan produced the best timing of his campaign as he covered the 1,344-metre track at the Olympic Sliding Center in 48.900 seconds in his third round heat. The effort put him at 30th in the third heat among 40 competitors and 34th overall after three rounds. Since Keshavan finished outside the top 20 after three runs, he did not get to compete in the fourth and final run, which decided the medals.
Keshavan was also 34th overall after the two rounds held on Saturday and he maintained that position on Sunday. His aggregate time in the three runs stood at two minutes and 28.188 seconds.
Unheralded Austrian David Gleirscher won a shocking gold while Chris Mazdzer of the United States bagged a historic silver, the first men's singles luge medal ever for his country.
Johannes Ludwig of Germany took the bronze medal.
As soon as Keshavan crossed the finishing line, he smiled towards the seizable Indian supporters, including his family members. He lifted his sled over his head and waved to the crowd for one last time.
The Indian supporters were holding the national flags and placards which had 'Go Shiva' and 'Nothing can stop the fire' written on them.
The luger from Vashisht near Manali has been the face of winter sports in the country for more than two decades, and had said just before the PyeongChang Games that this Winter Olympics will be the last international event of his career.
This was not though his best ever performance in a Winter Olympics. His best was a 25th place finish in the 2006 edition in Turin, Italy.
Son of an Indian father from Kerala and an Italian mother, Keshavan was born and brought up in Manali. He was just 16 years of age when he first took part in the Winter Olympics in Nagano, Japan in 1998. Since then, he has taken part in each of the Winter Olympics.
He is the reigning Asian champion in luge and the speed record holder. He has won Asian Luge Championships in 2011, 2012, 2016 and 2017.