Story Progress
Back to home
Rio 2016: Sindhu, Sakshi, Dipa Pride Of India In An Otherwise Bleak Olympic Journey
The Rio de Janeiro Olympics were threatening to become one of the biggest disasters for Indian sports till almost the end of the event, before PV Sindhu and Sakshi Malik gave India podium finishes which looked like a far cry at one time.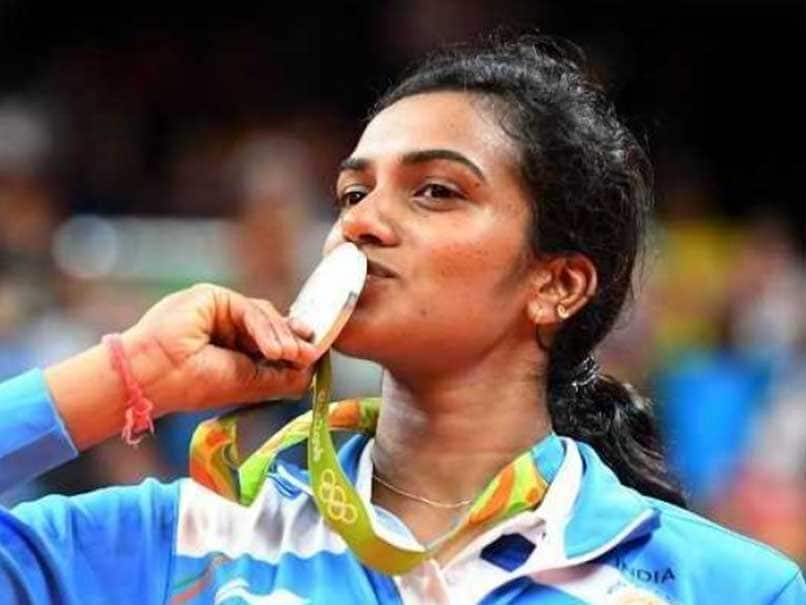 PV Sindhu won a silver medal in women's singles badminton at 2016 Rio Olympics.
© AFP
Highlights
PV Sindhu is the 1st Indian badminton player to win silver at Olympics

Sakshi Malik won a bronze medal in wrestling

Dipa Karmakar finished fourth in gymnastics
The Rio Olympics will always be remembered for three athletes - gymnast Dipa Karmakar, badminton star PV Sindhu and wrestler Sakshi Malik.
The 15 days that are the pinnacle of sporting excellence worldwide has almost always left Indian looking pathetic. So in that bleak scenario, when you witness even a half-decent showing, it becomes the talk of the town in India.
These three girls qualify as that. Dipa did not win a medal, Sindhu fell one step short of being champion and Sakshi won a bronze.
All three fought hard, which is what the story is all about. They showed a lot of promise, a fair amount of grit and determination and a plenty of poise as the nation went wild.
Dipa Karmakar: The 23-year-old Tripura girl was possibly the least known athlete in the Indian sporting circles till such time that she won a bronze medal at the Glasgow Commonwealth Games in 2014.
An exponent of the Produnova vault - Dipa is one of just five gymnasts who have mastered this extremely difficult technique - Dipa claimed an Asian Gymnastics Championship bronze in 2015.
But she really became a darling for India when she successfully entered the vault final in Rio. While she didn't land on the podium, her landing on her feet after finishing a Produnova was enough to make everyone in India stand up and applaud.
PV Sindhu: Sindhu reached where no Indian badminton player has ever reached - the final of an Olympic event.
The 21-year-old fell short of winning gold, in spite of being ahead of ultimate champion Carolina Marin of Spain at some stage. But for a contingent which was struggling even to qualify for the knockout stages in most events, Sindhu's achievement was hailed as a world-beating achievement.
The shuttler seems to have picked up a lot of confidence from her show there, which reflected in the subsequent tournaments.
But whatever she wins in future, P.V. Sindhu will be always remembered for what she achieved in Rio. Unless she goes one better in Tokyo in 2020.
Sakshi Malik: The sheer grit of this wrestler is what impressed. She recovered from several pretty dodgy situations to win bouts, including the bronze medal contest.
Her sheer delight in winning a rare medal for India in the 58-kg freestyle event was something that was a lasting image for India in the Olympics.
Girl power: India would have so loved to see more medals, but that doesn't take away from what these three girls achieved. While it may not necessarily be that all three will be in the fray for the Tokyo Olympics, they have set a precedent that has could be a pathway for more young girls to reach the pinnacle and make the country proud.
Topics mentioned in this article
Olympics 2016
PV Sindhu
Sakshi Malik
Other Sports