Story Progress
Back to home
Hockey India Put PR Sreejesh On 12-Month Probation
PR Sreejesh has been penalised by Hockey India for taking part in a charity football match, involving Indian cricket stars like Virat Kohli, MS Dhoni.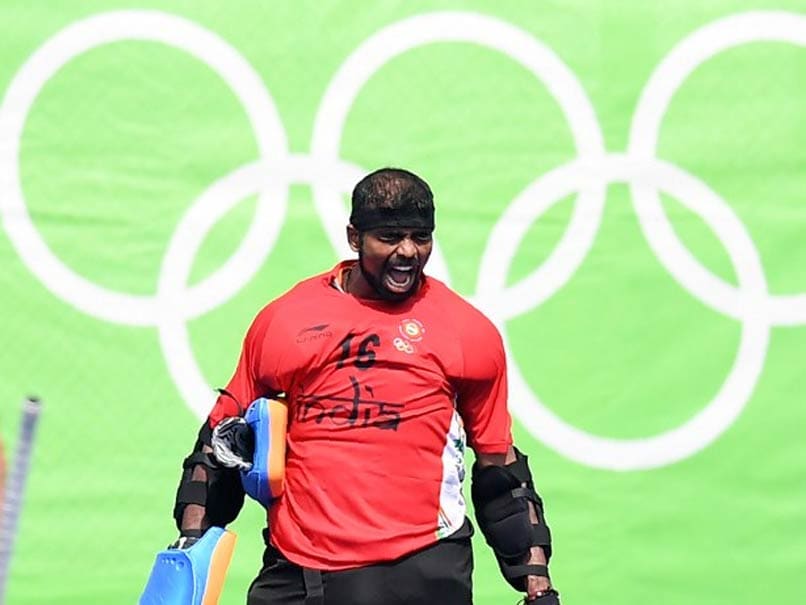 PR Sreejesh will join the ongoing 33-member national camp in Bengaluru from Saturday.
© AFP
Highlights
Sreejesh taken to task for taking part in charity football match

Sreejesh put on 12-month probation by Hockey India

Sreejesh breached Hockey India's Code of Conduct
Indian goalkeeper PR Sreejesh has been penalised with a 12-month probation by Hockey India's disciplinary committee for taking part in a celebrity charity football match without seeking the permission of the governing body.in Mumbai last year. Sreejesh, who has been missing in action for the last eight months due to a knee injury, was also banned for 15 days. However, Hockey India announced the ban just a before the 15-day ban ends. According to the disciplinary committee, Sreejesh needs to ensure he abides by the Hockey India Code of Conduct during the 12-month probation.
HI had called for a disciplinary committee meeting after Sreejesh played in the 'Celebrity Clasico' in October last year, also featuring India cricket captain Virat Kohli, without seeking permission from the governing body.
"His decision of playing in the football match breaches Hockey India's Code of Conduct for players and hence was handed a 15-day suspension which ends on 5 January 2018," HI said in a release.
A Hockey India official told PTI: "He was called for a hearing before the Disciplinary Committee on December 22 where he was found guilty of breaching Level 1 offence of Hockey India Code of Conduct.
"The general sanction for breach of Level 1 offence is a month's suspension but since he was remorseful of his conduct and due to his stature in Indian hockey, the committee handed him 15-day suspension with immediate effect.
"He was in rehabilitation and still he decided to play in the celebrity football match. He was seen diving left, right and centre to save goals. It was serious breach of conduct and he needs to be aware about it."
Promoted
After nearly eight months of break due to a knee injury sustained during the Azlan Shah tournament, Sreejesh made a return to the 33-member squad named by Hockey India for the first national camp in Bengaluru.
(With PTI Inputs)