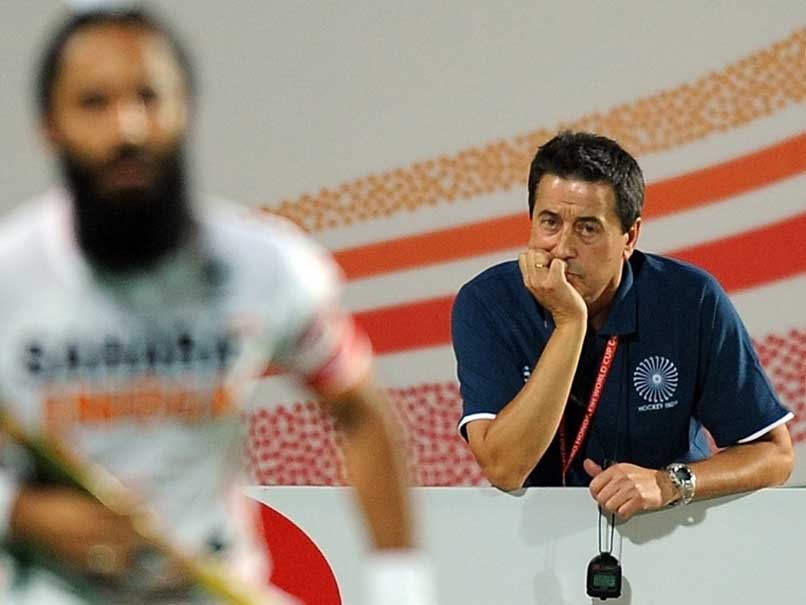 Jose Brasa said officials in India lack knowledge of the game.
© AFP
Jose Brasa, who was also sacked like Roelant Oltmans as India coach, expressed surprise at the removal of the Dutchman and said the "changing and chopping policy" will not do any good to the Indian team. In seven years, the Indian men's hockey team has seen as many as five foreign coaches - Brasa, Michel Nobbs, Terry Walsh, Paul Van Ass and Oltmans, who is latest to be removed unceremoniously. "I can't believe this. How can they remove him. Roelant was doing so well and he is an outstanding coach. It is very difficult to find his replacement," Brasa, who was India coach in 2009-10, told PTI Bhasha from Spain.
"Five coaches in seven years. Oh my god. This chopping and changing will not be good for the consistency of the team. Every coach needs time and long term tenure," he said.
India had won a silver medal at the 2010 Delhi Commonwealth Games and a bronze at Guangzhou Asian Games under Brasa. He had joined as India coach in May 2009 and was given a contract till 2010 Asian Games. Hockey India chose not to extend his contract.
The Spaniard said officials in India lack knowledge of the game.
"In India, officials are not prepared. They do not have knowledge of hockey and are from business or political background. They don't know the pattern of sport and the flavour of modern hockey," he said.
He also feels that only foreign coach can make India a world beater in the sport.
"I think India needs a foreign coach only since Indian coaches are not well prepared. India does not have any hockey university. Foreign coach, equipped with experience, can do wonders provided given a long tenure," said the coach who is a consultant with Ukraine women hockey team.
He said that India has no dearth of talent and can be a force in world hockey.
"Indian players are naturally talented but they need modern training. India can be a strong contender in World cup and Asian Games (in Jakarta) but you need to give enough time and free hand to the coach," he said.