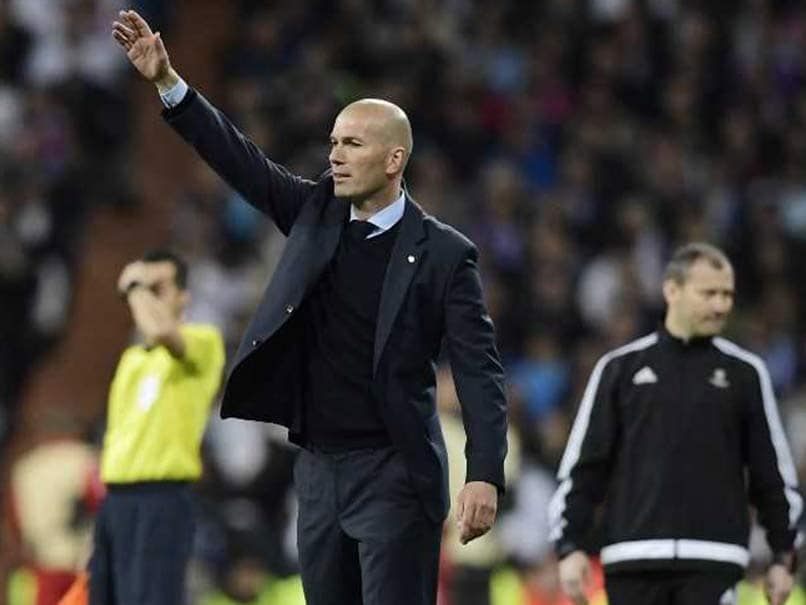 Zinedine Zidane and Real Madrid Zidane are on the brink of a third consecutive Champions League triumph.
© AFP
"It's in the DNA of the club. We never stop fighting up to the very last minute, just as the Bayern players did tonight."
Zidane said Benzema had more than earned his chance to start the match after the French striker was only a substitute in the first leg in Munich.
"He deserved to score, he has worked hard and he has never given anything less than his all.
"His game is always the same and he is always important for us. It was important for him that he scored tonight as well."
When Joshua Kimmich gave Bayern an early lead and James Rodriguez levelled with 27 minutes remaining, Real looked in danger of surrendering their 2-1 advantage from the first leg.
By the end, Real's fans were begging for the full-time whistle and if it is to be Liverpool in the final in Kiev, Jurgen Klopp's men will take heart.
Zidane, however, insists the grit his team have shown to overcome Paris Saint-Germain, Juve, and now Bayern, should not be underestimated.
"In football, you have to suffer," Zidane said. "You cannot be in the final without suffering, it's even better, more beautiful when you win like that.
"Madrid never gives up. It is the same in adversity, we believe in what we do and we get things done by believing in ourselves and fighting."
Real, and Zidane, are now on the brink of a third consecutive Champions League triumph, and 13th overall in Europe's premier tournament.
Whether it be Liverpool or Roma they face in Kiev, Los Blancos will be strong favourites to lift the title.
"We are only in the final," Zidane said. "You can be happy, you have to be, it is not normal to be in the final for the third consecutive time.
"But now that we are, what we have to do is try to win. We will fight to defend our title."