Story Progress
Back to home
Ex-Real Madrid President Reveals Why Antonio Conte Will Not Be Club's Next Manager
Julen Lopetegui was sacked by Real Madrid after they were thrashed by Barcelona.
Antonio Conte was tipped to become the next Real Madrid manager but that seems unlikely now.
© AFP
Highlights
Ex-Real Madrid president reveals list of Conte's demands

Ramon Calderon feels Real Madrid will not accept Conte's demands

Julen Lopetegui was sacked by Real Madrid after loss to Barcelona
Antonio Conte was being touted as the next manager of Real Madrid well before Julen Lopetegui was sacked by the Spanish giants. However, following the Spaniard's sacking as Real Madrid manager, talk of Conte taking over has somewhat cooled with Belgium manager Roberto Martinez emerging as the surprise favourite. According to former Real Madrid president Ramon Calderon, the reason for Conte not becoming the Real Madrid manager is the Italian's list of incredible demands that are unlikely to be met by the Spanish football club.
"He's asked for three years and to come in with five people and have hands free for signings and transfers," Calderon was quoted as saying by BBC Radio 5 live's Football Daily Euro Leagues Show.
"But that's something the president (Florentino Perez) isn't willing to accept."
Calderon, who was Real president from 2006 to 2009, does not think the former Juventus and Italy boss would be a popular choice.
"I don't think Antonio Conte will be the coach the Bernabeu is expecting. He's like Jose Mourinho - a defensive coach with normally three centre-backs playing counter-attacking football.
"That's not what Real Madrid expect to see. The president tried this before with Mourinho. They didn't win the Champions League and he left the club in a bad situation."
Conte is a demanding coach, meticulous in his tactical preparation and unrelenting when it comes to defensive organisation. And this stance was what in the end cost him job at Chelsea.
Conte's excessive disciplinarian approach alienated his players and his constant tussle with the board over transfer dealings were enough to get the sack despite taking Chelsea to the Premier League title the previous season.
In all the talk regarding the next Real Madrid manager, Santiago Solari, who is currently in charge of the Spanish club, has gone under the radar. The former Castilla coach, the Real Madrid B team, came through the dress rehearsal with flying colours.
Real Madrid's stroll past Melilla from Spain's third tier in the Copa del Rey was a particularly kind opening assignment.
Promoted
Already Solari is being discussed as a realistic option for longer than the 15 days that regulations allow a provisional coach to work.
With every success, and without a clear alternative, his status will be enhanced.
Topics mentioned in this article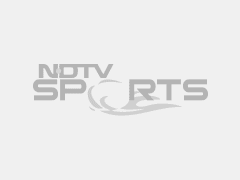 Real Madrid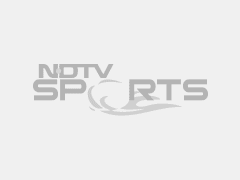 Chelsea
Antonio Conte
Football