Story Progress
Back to home
Physical Issues Keep Gareth Bale On Bench, Says Real Madrid Coach Zinedine Zidane
Zinedine Zidane insisted that he was counting on all footballers, including Bale, who missed three out of Real's last four matches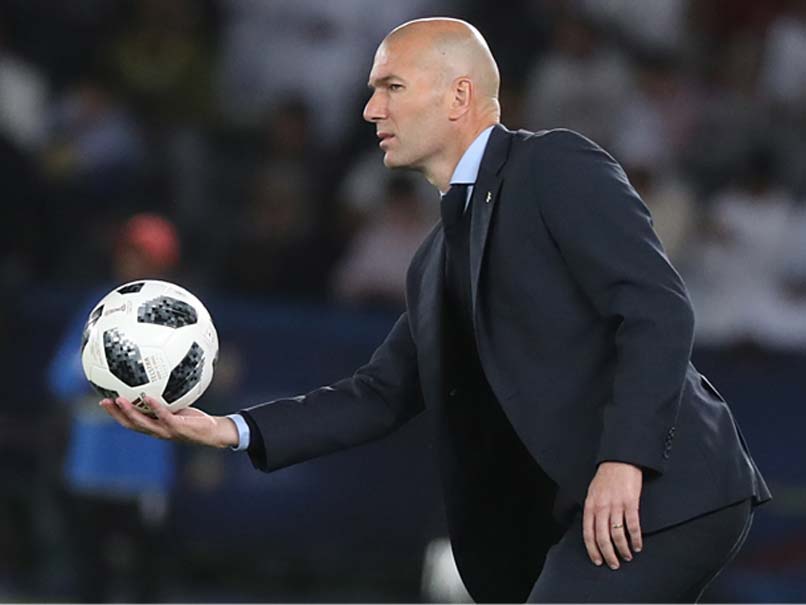 Real Madrid coach Zinedine Zidane said he wants to remain with the club
© AFP
Highlights
Zidane revealed that physical issues had kept Bale out of action

Zidane insists Ronaldo has only one focus and that is Real Madrid

He also apologised to Ceballos for bringing him on field for 28 seconds
Real Madrid's manager Zinedine Zidane on Friday revealed that physical issues had been keeping Welsh forward Gareth Bale on the sidelines recently. Zidane insisted that he was counting on all footballers, including Bale, who missed three out of Real's last four matches, reports Efe. "We are seeking with Gareth to train well and to be fit and I want him to be in the best shape, I do not want to lose him again... Certainly, he will have an important role," the coach said at a press conference ahead of the La Liga game against Alaves on Saturday. Zidane also apologised to midfielder Dani Ceballos for bringing him onto the field for the last 28 seconds against Leganes on Wednesday, an event which caused great controversy.
Earlier on Wednesday, Zidane had quashed media speculation about his future by stating emphatically that he wants to remain with the club. "I'm not tired," the Frenchman said a week after another pre-match press conference where he described Real Madrid as the most exhausting club to manage. It has been a difficult season for the Blancos, who are out of contention for the La Liga title and were eliminated from the Copa del Rey, though their bid to win the Champions League a third consecutive time remains alive.
"Sometimes, responding (to questions) there are some doubts, but at the end, I'll continue until I get tired of this job," Zidane said.
"I'm fine here, I'm going to continue to fight. But I will say that I take it day by day. With a long contract or not, it is day by day, that is what helps me be strong. I'm going to fight to stay here forever. If I am to continue, before the end of the season I will tell you. Just before," the former Real Madrid superstar and France international said.
"I enjoy every day. It takes it out of you but I'm very young. I'm not 75 years old and able to say that I'm tired of training. I'm 45 years old and I'm in good shape to train," Zidane added.
(With IANS Inputs)
Topics mentioned in this article