Paris Terror Attacks: Wembley Pays Moving Tribute in England-France Football Friendly
The Paris terror attacks on Saturday left 129 people dead and it shocked the entire world. Days after, the world paid tribute to the people who lost their lives. The friendly between England and France, played at Wembley, witnessed a touching tribute by the fans for the victims in Paris.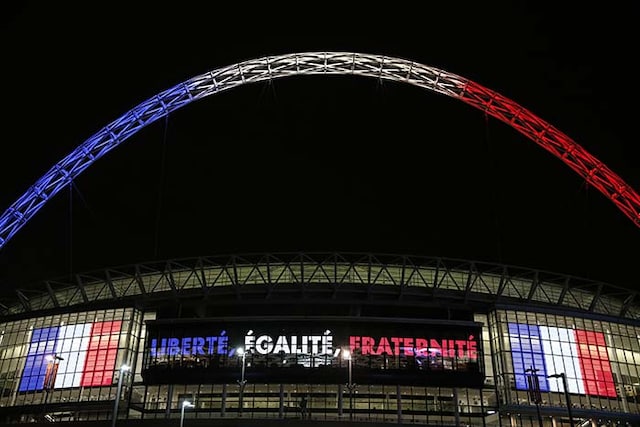 During the football friendly between England and France at Wembley, the stadium decided to pay tribute to the victims of the Paris terror attack by adorning every part of the venue with the French flag. (Images are from Reuters and AFP)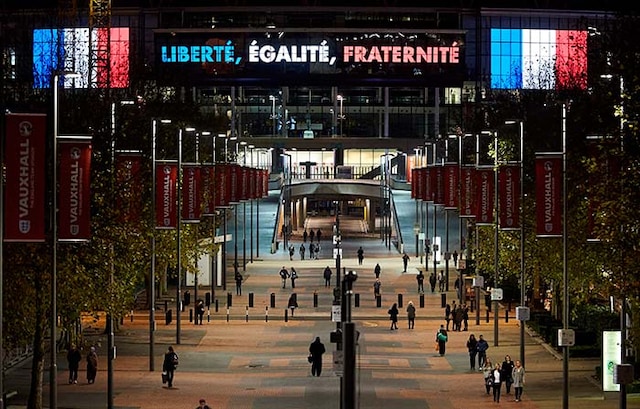 The entrance of the stadium was adorned with the French flag and it had the three words Liberty, Equality and Fraternity. These three words form the motto of the French republic and they were coined after the 1789 French revolution.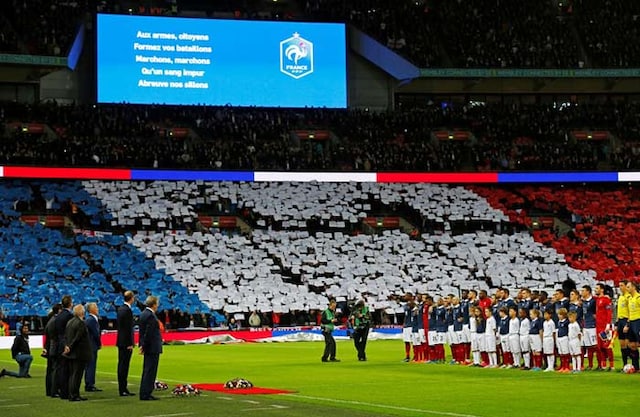 As the French national stood lined up for the national anthem, the 70,000-strong crowd at the venue joined in and sang the 'La Marseillaise' with the team to show solidarity.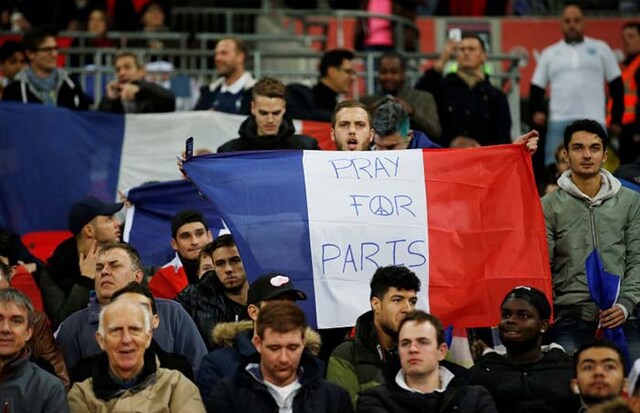 The fans paid their tribute in their own way. One football fan held up the French flag which had the words, "Pray for Paris".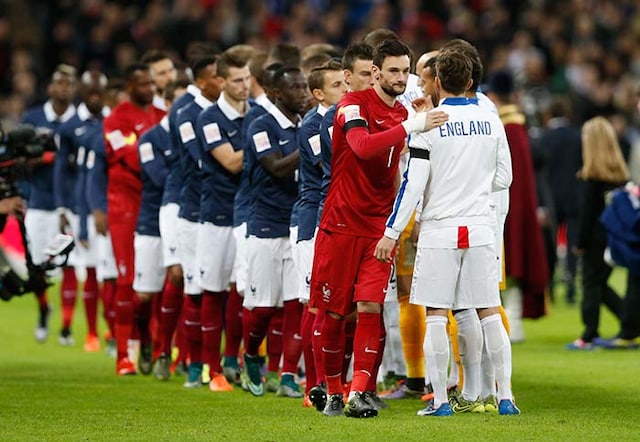 In a poignant night, England won the match 2-0 with Wayne Rooney and Dele Alli contributing. For France, the match also featured Lassana Diarra, who lost his cousin in the terror attack and Antoine Griezmann, whose sister escaped the terror attack at Bataclan concert hall.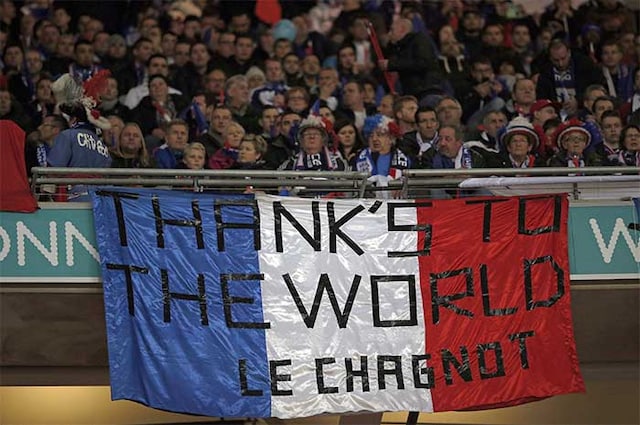 The French acknowledged the support of the fans and they were grateful for the support of the world in troubled times.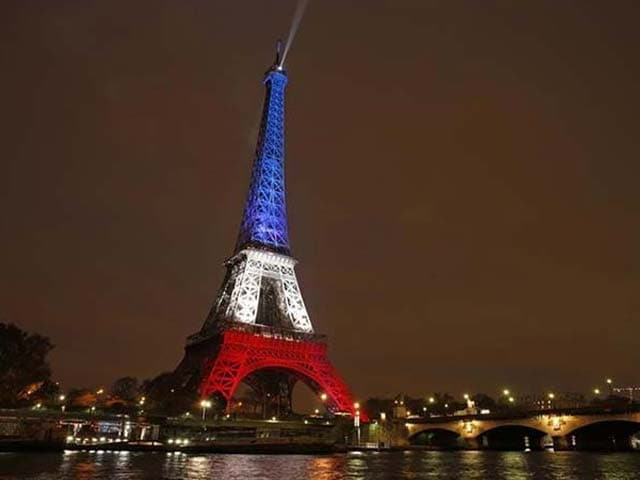 The Paris terror attacks on November 14 left 129 people dead and it left the city, considered as the cultural capital of Europe, shocked. France announced a three-day mourning period.