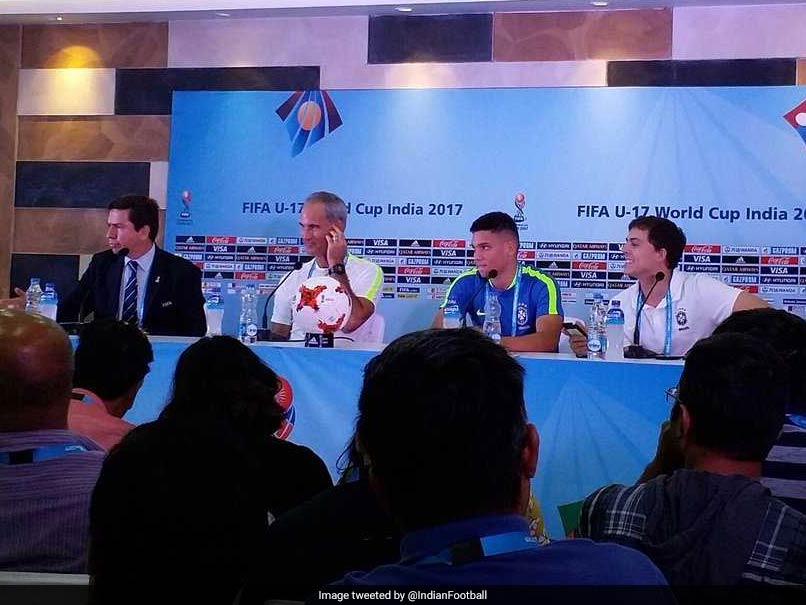 Brazil head coach Carlos Amadeu feels that India have organised a perfect competition
© Twitter
"Its the first time in the history of Under-17 World Cup that we had a coverage like this. It can be life-changing for this competition and also for India," Amadeu told reporters on the eve of their quarterfinal against Germany.
With Kolkata leading the way in attendance, the official figures for the FIFA U-17 World Cup India 2017 has breached the million mark after the pre-quarterfinal stage.
The huge response has put India-2017 on track to become the most attended FIFA U-17 World Cup in the history of the event.
"You're organising a perfect competition with this huge coverage. Congratulations to you and we expect to see a great game tomorrow (Sunday)."
"It's the crowd, fans the media who win the game like this. I want to thank you and congratulate you because you're covering this competition with such love," he concluded.