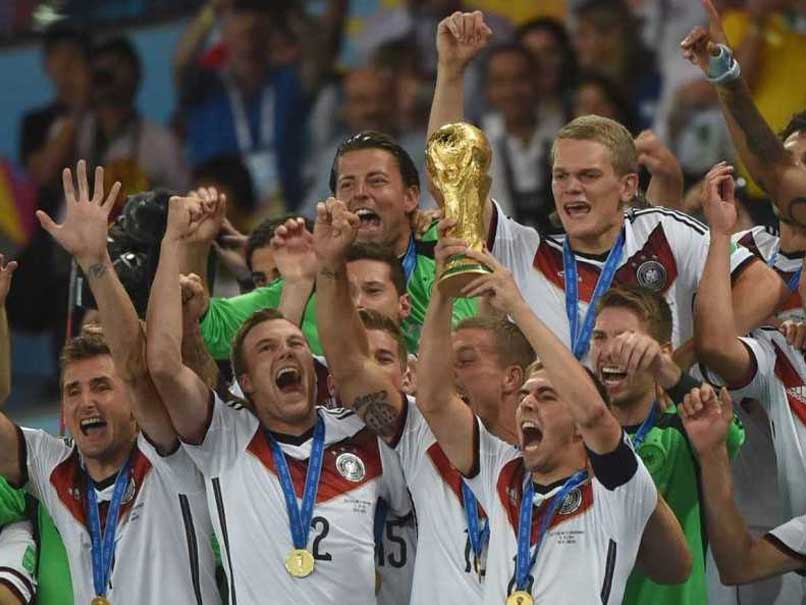 Germany celebrate after winning the World Cup 2014
© AFP
Germany consolidated its position at the top of the latest FIFA rankings announced on Thursday while India climbed three spots to 102. Brazil and Portugal took the second and third spot respectively. Iceland (20, up 2) are the only team to enter the top 20, with the Netherlands (21, down 1) dropping out. India were 105 the last time these rankings were announced in November last year.
 
Croatia (15th, up 2) also made some ground, and there were more substantial rises further down the order. Tunisia (23rd, up 4) built on the gains made during their successful FIFA World Cup qualifying campaign, while Kuwait (174, up 15), Sudan (124, up 12), and El Salvador (90, up 10) all registered double-digit jumps.
 
Chinese Taipei (134, up 1), Lebanon (84, up 1) and Palestine (75, up 5) all progressed reaching their best-ever ranking positions.
 
The next FIFA World Ranking will be published on February 15, 2018.