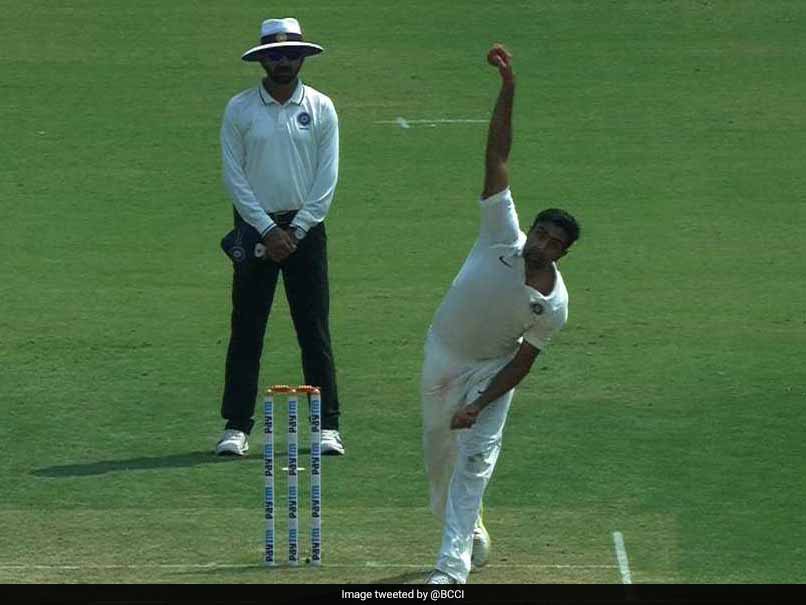 Ravichandran Ashwin is currently playing for Rest of India in the Irani Cup
© BCCI
Ravichandran Ashwin is currently out of favour from the Indian team but that hasn't deterred him from bringing in new variations into his bowling repertoire. He is known to take wickets at will, outfoxing the batsmen with his turn, with his off-breaks. However, the ace spinner has taken his bowling to another level by trying leg spin. The Board of Control for Cricket in India (BCCI) on Wednesday posted a video of Ashwin bowling leg spin. "SPECIAL: Introducing @ashwinravi99, the leg spinner! We have seen him bamboozle the best batsmen with his off-breaks, but the ace spinner has added another dimension to his bowling and that is leg spin. Here's the latest from R Ashwin's bag of tricks", BCCI had captioned it on Twitter.
In the video, Ashwin is seen bowling leg spin against Vidarbha. Ashwin is representing Rest of India in the ongoing Irani Cup at Nagpur. After winning the toss, Vidarbha chose to bat. Trying his new trick, Ashwin also got the early wicket of Vidarbha captain and opener FY Fazal. Ashwin dismissed Fazal for 89 runs.
Introducing R Ashwin, the leg spinner! https://t.co/UmWyLK13Fq

— Radha Mishra (@mishradha26) March 14, 2018
Ashwin will be leading Kings XI Punjab (KXIP) in the upcoming season of the Indian Premier League (IPL). Ashwin's captaincy was announced during a Facebook live session conducted by former India batting star and KXIP mentor Virender Sehwag in February.
KXIP on Tuesday unveiled their new jersey and also conducted a Facebook Live session for the same.
Ashwin revealed how no one will be able to predict his moves as he will try and stay as unpredictable as possible.
"It is a new challenge. You'll not be able to predict my next move. All players you think are going to open, will play in the middle order & all the middle-order batsmen will open. I'll try & stay as unpredictable as possible," Ashwin told news agency ANI.
KXIP will begin their campaign against Delhi Daredevils on April 8 at the Feroz Shah Kotla, Delhi.