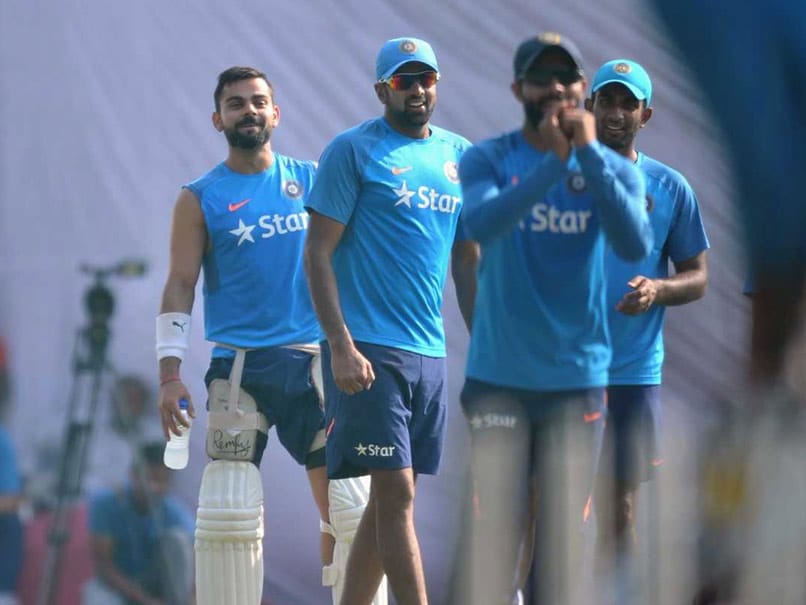 R Ashwin and Ravindra Jadeja failed to make any impact vs Sri Lanka in the 1st Test.
© AFP
India captain Virat Kohli made it clear that he can't guarantee permanent first XI slots for Ravichandran Ashwin and Ravindra Jadeja when the team travels to South Africa, where in all probability, a single spinner will be in operation. "I can't commit to that 100 per cent when we play abroad that we will be playing with two spinners, to be honest. It is because we need to have a look at the balance of the side as well. Obviously, those two guys with their batting abilities are both contenders to start a Test match depending upon the batsmen we are up against in the opposition," Kohli said, ahead of the 2nd Test against Sri Lanka in Nagpur from Friday.
Kohli then explained the rationale that will decide whether to play Ashwin or Jadeja. "It's very important to understand if a left-arm spinner is bowling to five right-handers or the off-spinner is bowling to four left-handers. Just because of the angle the ball coming in makes so much difference against a spinner. And it can turn away from you at some stage in the Test match. Those are very minor factors that you assess before picking the first spinner in overseas conditions."
Spinners have taken more than 100 wickets at Jamtha since the first Test played here in 2008 but those factors won't be taken into account when he decides on playing XI for tomorrow. "That won't matter because, obviously you have to look at what you are playing at, what kind of wicket you are playing on and pick the team accordingly. I don't think the past record should matter a lot because you can see totally different wickets at venues when you play at different times.
"For example, the Ashes Test match going on right now doesn't seem to be the usual Gabba wicket that we see with lot of pace, bounce and carry. So, it all depends on what you are playing on and then select the team accordingly," Kohli concluded.
With inputs from PTI.