Story Progress
Back to home
Virat Kohli Decodes Disastrous England Tour And How He Changed Things Around
With scores of 1, 8, 25, 0, 39, 28, 0,7, 6 and 20 in the five Tests of the England Tour 2014, Virat Kohli averaged 13.50 in his ten innings.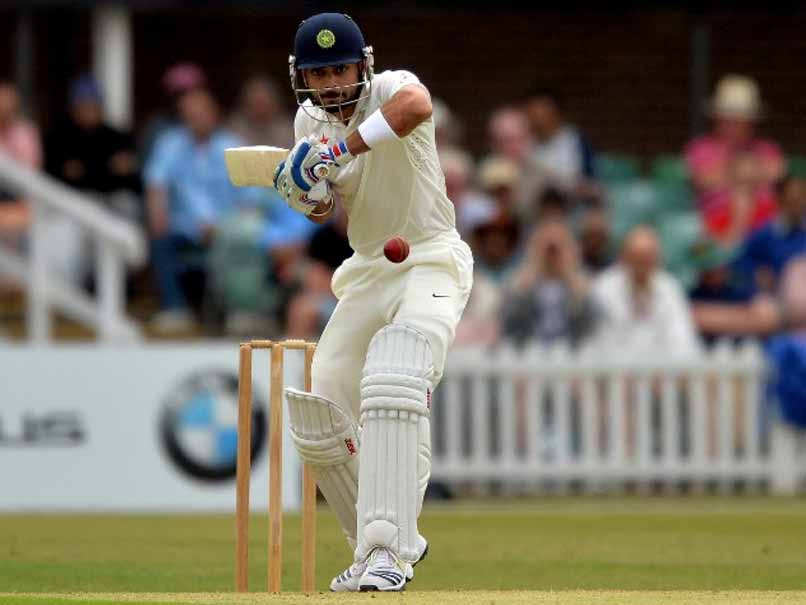 Virat Kohli himself revealed the reasons for his failure in the England Tour 2014
© AFP
Highlights
Wrong technique and desperation were the biggest reasons for the failure

Kohli decoded his technique that led to his downfall during 2014

He scored 134 runs in 5 Tests with an average of 13.50
Virat Kohli,who led India to a big win against England in the first ODI of the series on Monday, decoded his disastrous showing against the team in 2014. He said wrong technique and utter desperation to succeed were the biggest reasons for his failure in that tour of England. The prolific batsman had returned with scores of 1, 8, 25, 0, 39, 28, 0, 7, 6 and 20 in five Tests, averaging 13.50 in his ten innings, and then cemented that with 0, 40, 1 not out and 13 in ODIs.
Only a few months later he had smashed four hundreds in four Tests Down Under.
"I had put too much pressure on myself before going to England that I needed to score here. I don't know why sub-continent players are given different benchmarks that we have to perform in certain countries and if you don't do that, you are not considered a good player", said Kohli, talking to former England captain Nasser Hussain on bcci.tv.
"I think it was more about me being desperate to do well in England and then when you don't do well at start, you start going down mentally," he added candidly. Virat Kohli played his first match as India's ODI skipper on Sunday, snatching a win from England with a captain's knock of 120 .
Technique, Virat Kohli said "is important but even people with not that strong a technique have been able to score well there because of a good mindset...The problem with me was that I was expecting in-swingers too much and opened up my hip a lot more than I should have done. I was constantly looking for the in-swinger and was in no position to counter the out-swing."
He also took apart his earlier stance saying, "I used to stand at two-leg (middle stump) and my stance was pretty closed. Then I figured out that after initial movement my toe wasn't going towards point. Rather, it was towards cover-point, so anyway my hip was opening up initially.
"So to get the feel of the ball, I had to open up my hip as I was too side-on. Anyway, I had too much of a bottom-hand grip and I didn't have too much room for my shoulder, to adjust to the line of the ball, so it was getting too late when it swung in front of my eyes," he said to explain why he got dismissed lot outside the off-stump during that series.
Captain Kohli also shared the changes that he has made.
"I did some drills, making sure someone is recording me from the side. Every time, I played the ball, I wanted to make sure that my toe is pointing in towards point rather than cover. That's how I kept my hip nice and side-on and gave myself room. I widened my stance as well so that I have good balance when I wanted to go forward," he said.
Kohli then spoke about how things changed in Australia. "Short ball was not an issue for me. That really helped me in widening my stance and that forward press (front foot stride) that is important at the international level. So in Australia, I wasn't worried about pace and bounce as I knew that I could handle it.
"This change has become easy now but it was not so at the beginning. I was batting three hours a day. I had cramps in my forearms by the end of the week.
"I did that for about 10 days. You know in golf they say you have to hit a shot 400-500 times before you can perfect that shot. So it was more about precise practice as I wanted to tune my head to play that way. I wasn't used to forward pressing as I was waiting for the ball to clip it off my leg or waiting for short ball."
(With inputs from PTI)
Topics mentioned in this article