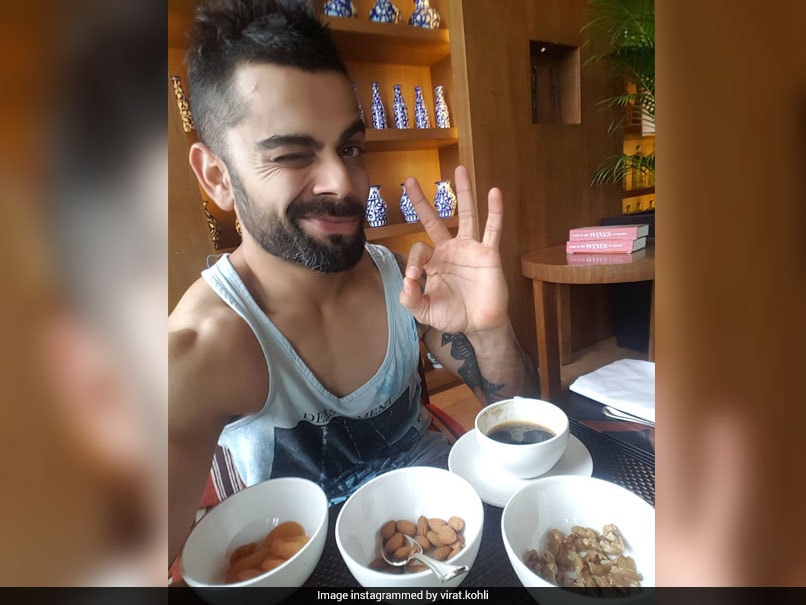 Kohli revealed his mantra for staying so fit in an interview on Breakfast with Champions
© Instragram
India captain Virat Kohli is probably one of the fittest cricketers in the world right now. While he spends a lot of time in the gym, his diet is equally important in staying fit and healthy. In a recent interview on the web series Breakfast with Champions, Kohli revealed his mantra for staying so fit which doesn't just end in putting in the hard yards in training sessions. Talking about the most important meal of the day which is the breakfast, Kohli said that his day starts with an omelette that consists of three egg whites and one whole egg. To go with that he adds a bit of spinach, black pepper and cheese. That is soon followed by some grilled bacon or smoked salmon. In fruits, Kohli generally has some papaya, dragon fruit or watermelon and it ends with a big pot of green tea with lemon. That's what you call a big heavy breakfast.
But that's not it. The lunch is a not as heavy as the breakfast and the 29-year-old generally goes with grilled chicken, mashed potatoes, spinach and veggies.
As the doctors suggest, dinner should always be light and all Kohli eats then is a lot of seafood.
Kohli also spoke about his equation with Mahendra Singh Dhoni, how it has become stronger with the passage of time, the Indian captain is proud of the fact that no external force has been able to affect his friendship with predecessor.
"A lot of people try to plug in stories of rift between us. The best part is neither he reads those articles nor do I. And when the people see us together, they wonder 'wasn't there rift between the two'. We laugh among ourselves and say we didn't know there was one," Kohli said during an episode of the show.