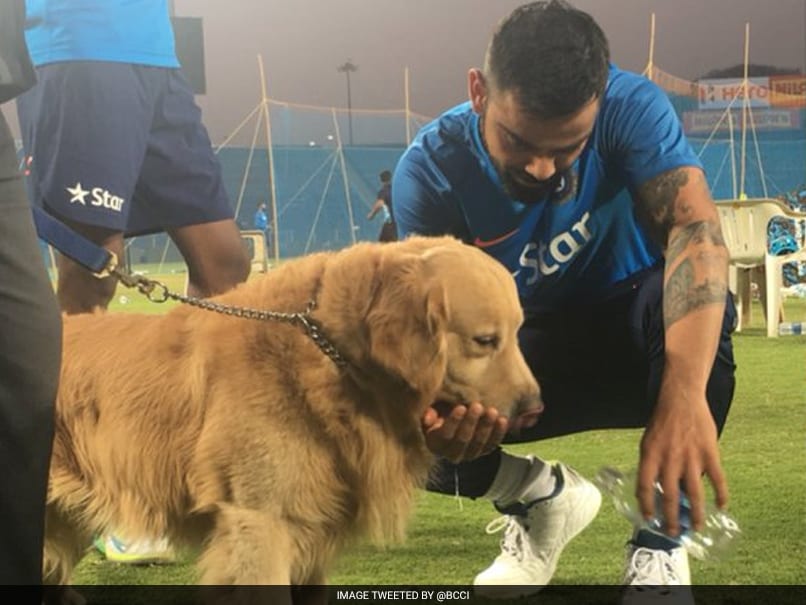 Virat Kohli's love and affection for dogs was again seen in Pune
© BCCI Twitter
India skipper Virat Kohli  has often said he is most at peace when he spends time with his pet dog Bruno. On Thursday, he was spotted making friends with the sniffer dogs, in particular a golden retriever called Prince, at the Maharashtra Cricket Association stadium in Pune, where India will play the first one day international against England on Sunday. The dogs are part of the security detail at the stadium. The swashbuckling batsman frequently posts pictures of his pet dog Bruno on social media and has said in interviews that he has always had a pet dog. His first pet was a white Pomeranian, then he had a Golden Labrador Retriever called Rico and now he has a beagle named Bruno.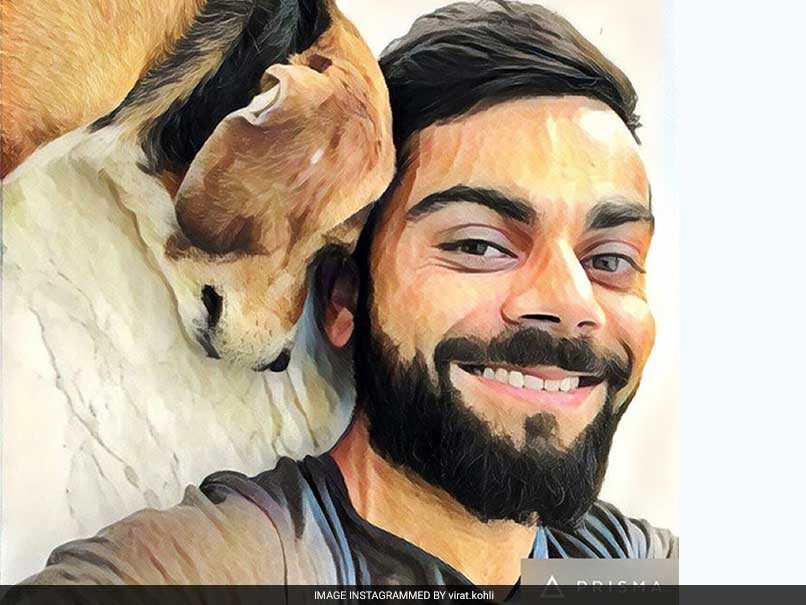 Bruno is three years old and has an electric personality quite similar to Kohli. Bruno is highly energetic and loves to be in action. Kohli believes that Bruno is a lucky charm for him as he never feels down when he is around his pet.
Virat advises that one must take care of all the requirements of a pet and completely see to their exercise, nutrition and grooming needs.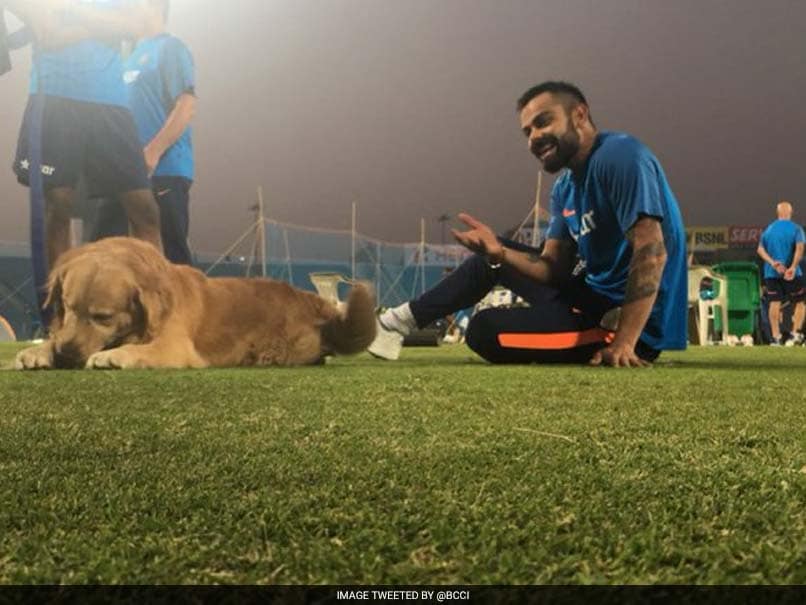 India are practice ready to face England in the three-match ODI series beginning at Pune. Virat Kohli, the newly appointed limited overs captain, will lead the team while Mahendra Singh Dhoni will play as a wicket-keeper batsman.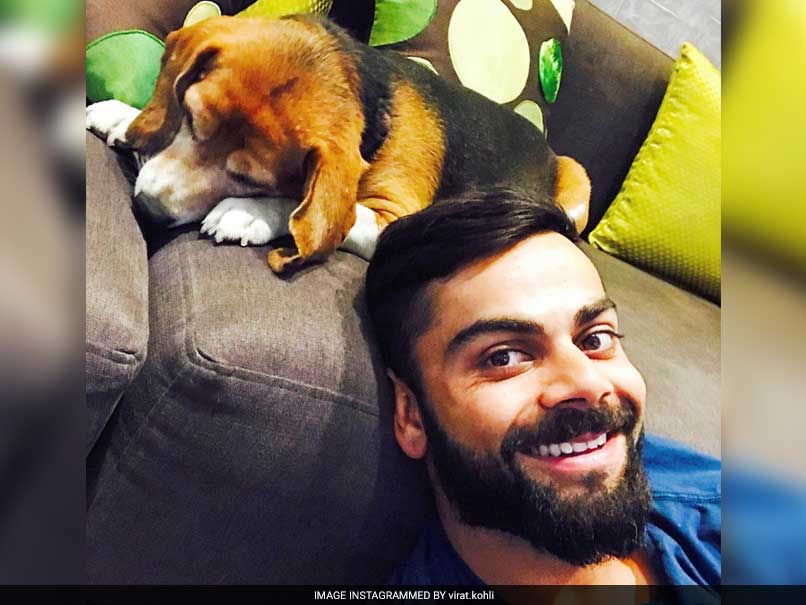 England have played two practice matches ahead of the three-match ODI series. They won the first match beating MS Dhoni's side while ended on the losing side in the second warm-up match against Ajinkya Rahane's team.
The No.1 Test team defeated England 4-0 in the series last year.