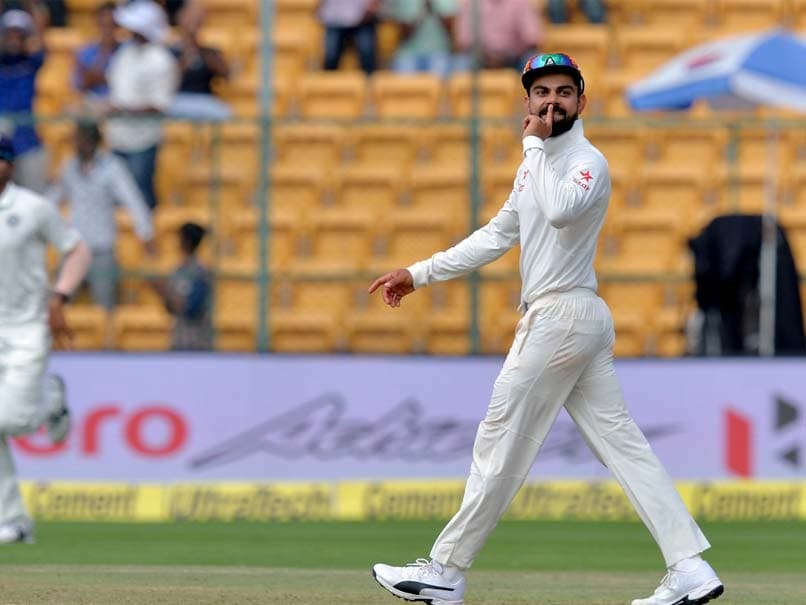 Flintoff heaped praise on Kohli and said that there is no other batsman like him.
© AFP
Virat Kohli, former England all-rounder Andrew Flintoff described him as 'head and shoulders' above his international contemporaries and stated that the Indian skipper is 'on a different planet'. "He's absolutely on his own. You look at the four main captains; Steve Smith, Kane Williamson, Joe Root and Virat Kohli. They're all very, very good players but Virat is head and shoulders above all of them," Flintoff was quoted as saying in the Cricket Australia website. Kohli has managed to accumulate only 40 runs with an average of 10.00 in the series so far. Despite the plunge in the scoring rate, the Englishman believes that he belongs to that special breed of batsmen who have the knack of evoking awe. "You watch him play and the one thing that's so impressive is that in Test cricket he's got all the shots and tricks but decides to get his head down and grind runs out.
"And then in the short-form of the game he just hits boundaries without looking like taking a risk. He's in complete control. The other three I mentioned are very good players but Kohli is on a different planet," he added.
Early this year, India had outclassed England in the five-Test series by 4-0 where Kohli played a pivotal role in India's victory. Out of sheer frustration, English fast bowler Jimmy Anderson had ignited the 'war' of sorts by saying that Kohli still had flaws with his techniques against the moving ball.
In his only Test series in England in 2014, Kohli was dismissed four times by Anderson as the right-handed batsman could not cross the 50-mark in any of his 10 innings.
However, Flintoff said Kohli will silence his critics when India tours England next time.
"It frustrates me when everyone says 'he just does it in India, wait until he gets to England'," Flintoff said.
"That's nonsense, he's a fine player. When he comes to England the ball will nip around a bit and he'll adapt his game accordingly. I would've loved to have a bowl at him but I honestly don't know (what his weaknesses are)."
(With inputs from PTI)