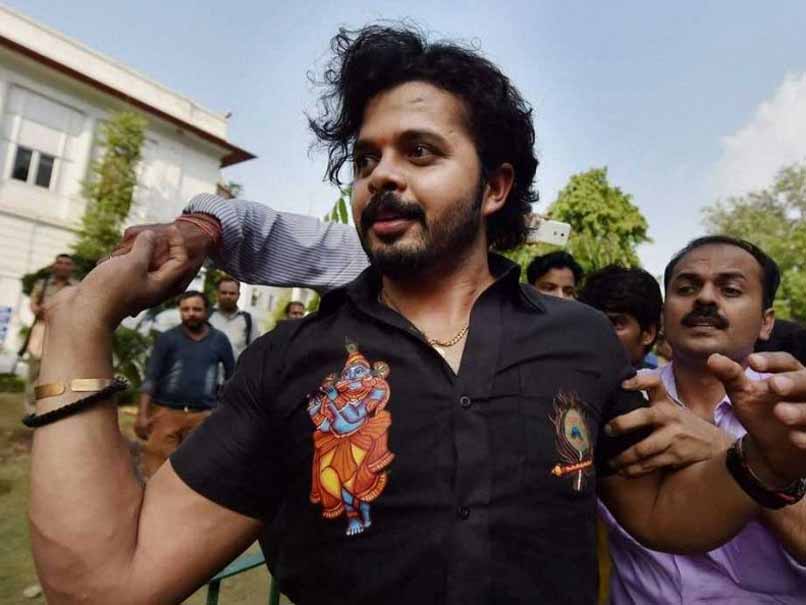 Sreesanth is banned from playing in matches that has the approval of BCCI.
© PTI
Thiruvananthapuram:
Indian pacer S. Sreesanth, who was hoping to return to cricket, was dealt a setback when the Board of Control for Cricket in India (BCCI) denied him an NOC to play in the Scotland Cricket league.
"The BCCI has an internal mechanism and it was their disciplinary committee which slapped a life ban on Sreesanth after conducting its own probe in the Indian Premier League (IPL) match fixing case in which he was arrested in 2013," a source told IANS.
This committee was headed by now Union Minister of Finance Arun Jaitley, when the probe was conducted by the BCCI internal committee.
In 2015, a Delhi court exonerated him and two other players in the case registered by Delhi Police which invoked the Maharashtra Control of Organised Crime Act (MCOCA). Delhi Police has filed an appeal against the lower court's verdict.
"The BCCI is the final word when it comes to lifting of bans," added the source.
Sreesanth, who hails from Kochi, shuttles between Mumbai and his hometown as he is banned from using any cricket facility or even play matches that has the approval of BCCI. He keeps himself fit by using private facilities for his training.
Sreesanth, the second Keralite to represent the country, played in 27 Tests taking 87 wickets, and picked up 75 scalps from 53 One-day Internationals and seven wickets from 10 T20 Internationals.
(With inputs from IANS)