Story Progress
Back to home
South Africa vs Australia, 3rd Test: Cameron Bancroft, Steve Smith Admit To Ball-Tampering
Cameron Bancroft faces the risk of suspension from the final Test of the series.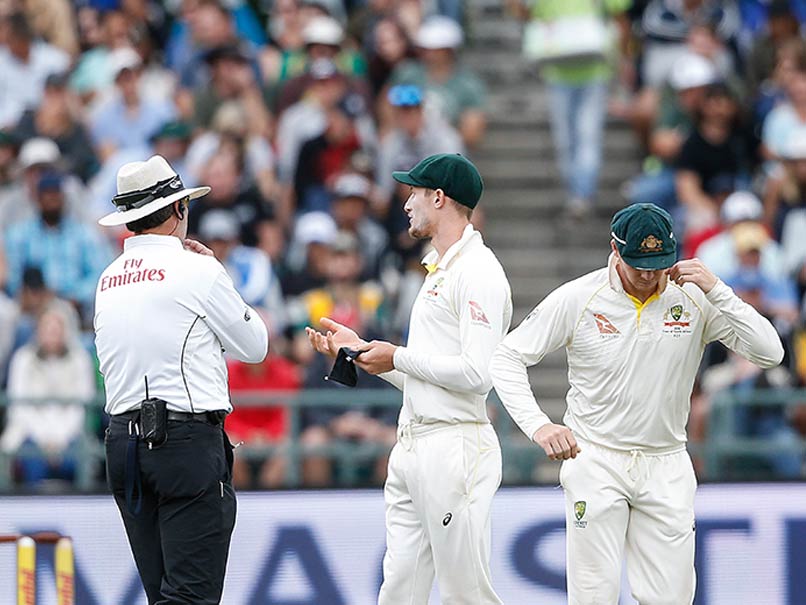 Cameron Bancroft faces the risk of suspension from the final Test of the series
© AFP
Highlights
Cameron Bancroft was seen rubbing a yellow object on the ball

Captain Steven Smith admitted that the team leadership knew about it

The Australia opener has been charged with ball tampering may face a ban
The ongoing four-match Test series between South Africa and Australia was marred by a ball-tampering incident on day three of the Cape Town Test. Australia opener Cameron Bancroft and skipper Steve Smith admitted to the ball-tampering allegations. Bancroft has been charged with altering the condition of the ball and faces a possible ban after he was caught on camera during the play on Saturday.
The fear in Lehman's eyes... #balltampering pic.twitter.com/veK9O7spl0

— Jason Knight (@JasonAKnight) March 24, 2018
Bancroft was caught on television cameras appearing to rub a yellow object on the ball, and later said: "I was in the wrong place at the wrong time. I want to be here (in the press conference) because I want to be accountable for my actions."
"We had a discussion during the break. On myself I saw an opportunity to use some yellow tape and the granules from the rough patches of the wicket to change the condition of the ball," said opening batsman Bancroft who is playing in his eighth Test.
"It didn't work, the umpires didn't change the ball. We have this yellow tape in our kit. The actual sticky stuff itself is very sticky so I felt it could be used to collect some stuff from the side of the pitch."
Bancroft added he "panicked" when placing the object inside his trousers.
Smith will now face calls for his resignation after admitting that Bancroft did not act alone.
Smith said: "The leadership group knew about it."
However, the skipper said he would not resign and that coach Darren Lehmann was not part of the conspiracy.
"No, I still think I'm the right person for the job," said the 28-year-old.
"Obviously today was a big mistake on my behalf and the leadership group's behalf as well, but I take responsibility. I need to take control of the ship. This is something I'm not proud of."
However, Smith insisted that coach Lehmann was not part of the conspiracy.
"The coach isn't involved. It was purely the leadership group and the players came up with this," added the captain who is playing in the 64th Test of a career which has yielded more than 6,000 runs.
Promoted
"We saw this as such an important game. We've obviously seen the ball reversing quite a lot throughout this series and the ball just didn't look like it was going to go. That's a mistake on our behalf."
(With AFP Inputs)
Topics mentioned in this article