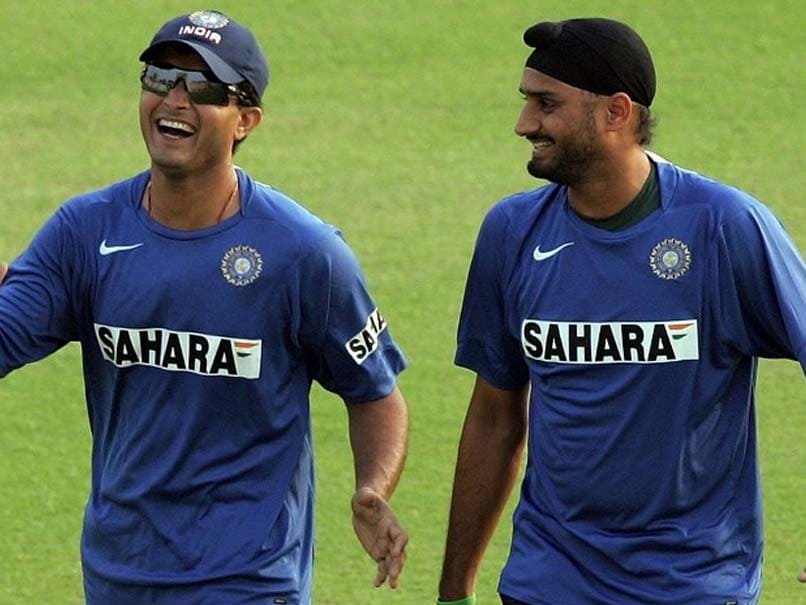 Harbhajan Singh has played a lot of cricket under the leadership of Sourav Ganguly.
© AFP
India discard Harbhajan Singh has played under Sourav Ganguly's leadership for a decent period of time. Just like his on-field relations with 'Dada', the India off-spinner shares a good bond with him off the field as well. Harbhajan on Sunday posted a picture with his wife Geeta Basra and daughter Hinaya Heer Plaha at the Golden Temple. "Satnam Shri waheguru ji.. sab nu khush te tandrust rakhna malka #Blessings #blessed #shukrana @Geeta_Basra," Harbhajan tweeted.
To this Ganguly replied: "Beta bahut sundar hai bhajj..bahut pyar dena. (Your son is very beautiful Bhajji, give him lots of love)."
He made a mistake. Harbhajan has a daughter, not a son.
Realising his gaffe, Ganguly tweeted again.
"@harbhajan_singh .. maf karna beti bahut sundoor hai..getting old bhajj (Forgive me. I meant your daughter is very beautiful. I am getting old)," Ganguly's second tweet read.
Harbhajan, who has played a lot of cricket under the leadership of Ganguly, replied by saying: "Dada thank you for your blessings..love to Sana.. hope to see u soon."
A veteran of 103 Tests, Harbhajan has played 37 Tests under Ganguly's captaincy, claiming 177 wickets at an average of 26.84.
Under Ganguly's captaincy, Harbhajan bagged 15 five-wicket and three 10-wicket hauls.