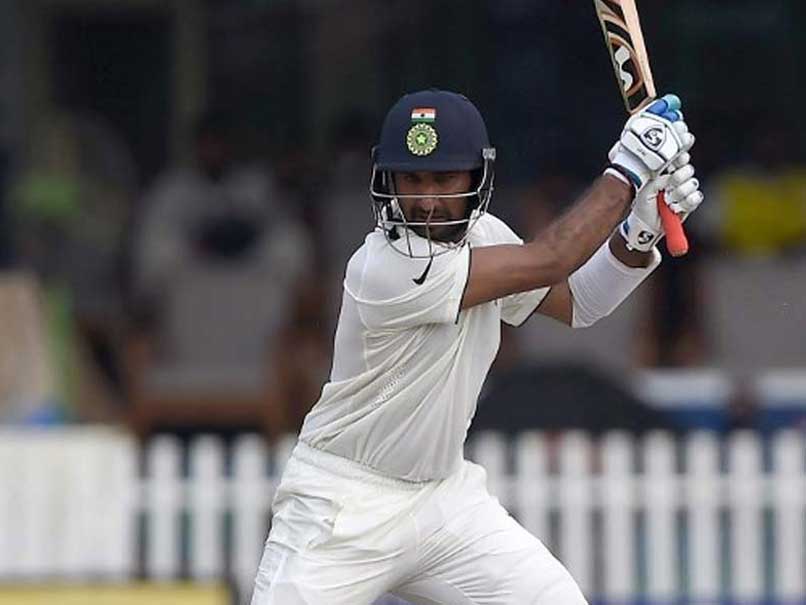 Cheteshwar Pujara has been in good form for India in the New Zealand Test series.
© AFP
Rajkot:
Saurashtra will miss the services of their key players - Cheteshwar Pujara and Ravindra Jadeja - as the Saurashtra Cricket Association on Sunday announced the 17-member squad for the first three Ranji Trophy matches.
Jaydev Shah, who has broken the record of playing most matches as a captain last year, will lead the side that will play its first game against Rajasthan at Chennai on October 6.
The BCCI has decided that all matches of the Ranji Trophy season would be played at neutral venues.
When asked about the BCCI's decision, Saurashtra head coach Sitanshu Kotak said it did not matter whether the team plays at the home ground or away.
"Last year, before reaching to the final, we had won nine matches and most of the matches were won while playing away," he said.
"We need to play better cricket and the 17-member squad declared by the SCA is very much balanced side. We have a good combination of experienced and talented new comers and it's difficult for the team management to pick 11 best players out of the 17," Kotak said.
He expressed happiness that two Saurashtra players, Jadeja and Pujara, are playing for the national side against the visiting New Zealand team in the ongoing Test series.
"Any team wants to have these two players (Pujara and Jadeja) and the side will definitely miss their services. But we have some other new players, who have ability to deliver their best," he said.
Punjab's Amitoze Singh, Kushang Patel from Gujarat and Maharashtra's Sunil Yadav will play first time for the Saurashtra in the tournament.
Sheldon Jackson, who had hit two consecutive centuries in Duleep Trophy recently, would be the main stay in batting for Saurashtra to be supported by skipper Jaydev Shah, Sagar Jogiyani, Avi Barot, Arpit Vasavada.
Jaydev Unadkat would lead the bowling attack alongwith Deepak Puniya, Amitoze Singh and Chirag Jani.
The squad: Jaydev Shah (Capt), Sheldon Jackson, Sagar Jogiyani, Avi Barot, Arpit Vasavada, Jaydev Unadkat, Chirag Jani, Dharmendra Jadeja, Samarth Vyas, Shaurya Sanandiya, Mohsin Dodiya, Deepak Puniya, Hardik Rathod, Vandit Jivrajani, Kushang Patel, Amitoze Singh and Sunil Yadav.
Topics mentioned in this article
Cheteshwar Pujara , 1988-01-25 , India
Ravindra Jadeja , 1988-12-06 , India